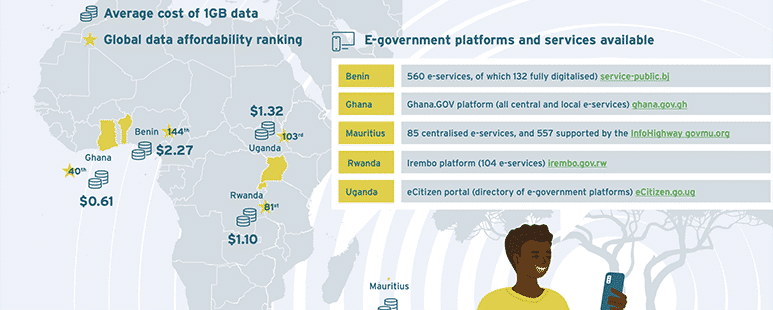 Back in 2022, our research programme on the digitalisation of basic services in Africa explored how digitalisation relates to inclusion, mapping which digital services are available in different countries and whether they are inclusive of poor and vulnerable groups.
Our research focused on 5 case studies:
With this new infographic, we present key findings and data from our research.
For more information on the research programme, please visit this page.