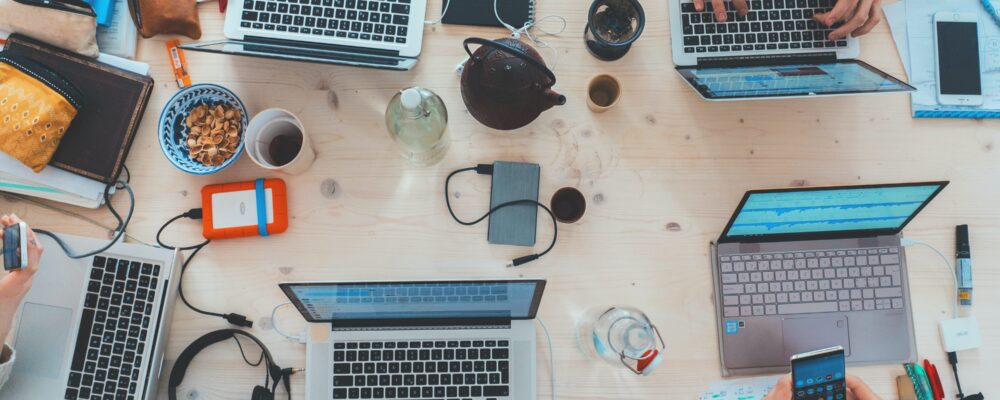 Making basic services more inclusive through digitalisation.
We are very excited to announce the theme of INCLUDE's new research programme, 'Digital divides or dividends? Including basic services in Africa's digitalisation agenda.' Share this opportunity with anyone you think might be interested and well-suited to apply!
To receive the full terms of reference and details on how to submit a proposal, please contact the lead, Hannah Itcovitz (hannah@thebrokeronline.eu) with your name/organisation and request.
Cette appel est aussi disponible en français. Pour recevoir les instructions complète sur la soumission d'une proposition de projet, contactez Hannah Itcovitz, la chef de projet (hannah@thebrokeronline.eu) avec votre nom/entreprise et votre demande.
Details about the programme
The main goals of this research programme will be:
To take stock of digital basic service interventions in different African countries (especially since the boom in digital services in the wake of the COVID-19 pandemic).
To assess how inclusive these interventions are, in terms of reaching and improving the wellbeing of poor and vulnerable citizens.
To analyse progress in the enabling environment for inclusive digital transformation (incl. physical infrastructure, digital skills, regulation, political economy, and institutional capacity) at the national and sub-national levels to see where efforts and investments could be prioritised.
To extract lessons and best practices for scaling digital basic services and making them more inclusive in order to reach and support those furthest behind.
Key elements of the research will include:
A focus on government-to-citizen services which affect the wellbeing of the poorest and most vulnerable people in Africa – education, social protection, healthcare – as well as inter-governmental services like digital administration and identity.
A look at the relationship between existing continental / national policy frameworks for digital transformation and the experiences on the ground to help narrow the gap between vision and reality.
Going beyond mere access to basic services, to also look at usage, affordability, relevance and participation (different aspects of inclusion which might explain why certain interventions may not work and help to guide action in this area).
Disaggregated evidence on the impacts of digitalised services on rural and urban populations, women, youth, the elderly, and people with different kinds of disability, with a link to subnational governance and local implementation.
An examination of the political economy aspects of digitalisation, to understand the impact of e.g. democracy, transparency, data privacy, online civil space, the role of the private sector, and incentives for different stakeholders.
Background and structure of the research
There has been a steep rise in digital basic services interventions in Africa in recent years (especially since the COVID-19 outbreak), but knowledge/awareness of these interventions is insufficient and fragmented, and the impacts on inequality are unknown and highly contested. Moreover, progress on the critical enabling conditions for digital transformation in Africa, which are laid out in the African Union Digital Transformation Strategy for Africa (2020-2030), is not well documented, particularly at the country level, making it difficult to guide policy in this area.
INCLUDE has decided to address these issues in a new research programme running from 2021-2022. First, case studies will be conducted at the country level, comprising an in-depth context assessment, a mapping of digital service interventions, and an analysis of inclusion (looking at design, implementation and outcomes). This will then conclude with a synthesis that compares digital developments in basic services through a sectoral lens in order to extract some best practices and facilitate learning across countries (for example, highlighting high-impact areas for scaling and integration like digital data and payment systems).
The structure, methodology and format of the case studies/synthesis can be found in the forthcoming call for proposals along with a breakdown of the research questions. In the meantime, download the foundation document for this programme (below), which contains a full background analysis which conceptualises and frames the issues at the core of the programme.
For questions about this call please contact Hannah Itcovitz, Knowledge manager INCLUDE Secretariat (
hannah@thebrokeronline.eu
)