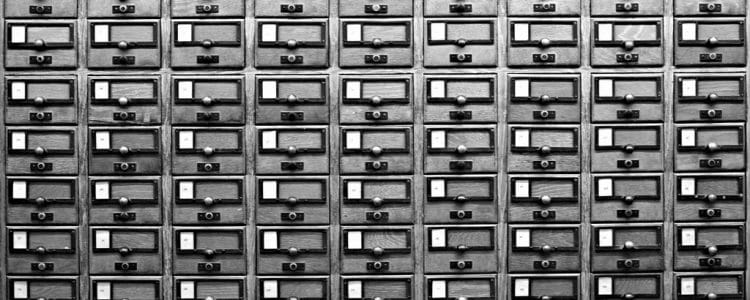 Due to the implemented General Data Protection Regulation (GDPR)/Algemene verordening gegevensbescherming (AVG)on 25 May – the EU legislation that requires responsibility taken from organizations to appropriately deal with, and communicate on, the use of personal information – we would like to inform you on our privacy policy.
This privacy policy is meant to inform you on the information we collect as the INCLUDE knowledge platform via our website (www.includeplatform.net), our newsletters (the monthly newsletter and the 'What's new?' newsletter) and social media channels (Twitter, Facebook, LinkedIn). Here, we aim to provide information on the data we collect and use, and how you can update, retrieve or remove your information associated with these media sources.
By browsing and using the website, subscribing to our newsletter(s) and interacting with our social media platforms, we assume that you consent with our here stated privacy policy. If not, we would ask you to refrain from using these different channels.
Who collects your data?
The INCLUDE platform is a knowledge platform embodied by the African Studies Centre (ASC) and The Broker.
Personal information collected
All personal information collected is associated with specific interactions on any of the media channels or platforms. Personal information details collected by us are: first and last name, email address, the organization you are associated with (optional). No request is made on any of our channels to share regarded sensitive information. This together is the full extent to which we collect your personal information.
When do we collect personal information?
Under the following circumstances we collect the above mentioned personal information:
When you subscribe to our newsletter(s)
When you comment on our website
In any case you voluntarily provide personal information on our website
When you register for activities, events, conferences or other meetings hosted or facilitated by INCLUDE
When you communicate with us through the website
When you communicate with us via email
When you participate with social media and peer to peer accounts that involve the INCLUDE network
How and in what situations do we use your personal information?
The INCLUDE knowledge platform uses your personal information as a result of voluntarily entered information on any of our media channels or through direct communication with INCLUDE.
We use your personal information under the following circumstances:
To send you the newsletters you have subscribed to, or mailings you are included in
To send you information about programmes, initiatives, activities or events
To respond to any inquiries from our users' side
For event or programme registration
To optimize and improve our programmes, activities and knowledge brokering activities
Advocating stakeholders on specific issues
To perform statistical, demographic, and marketing analyses of users of the Website and their usage patterns
For managing purposes of INCLUDE as an organization
Who do we share your personal information with?
INCLUDE platform does not share any personal information entered voluntarily on the website with third parties. Your personal details registered for the newsletters are managed by Mailchimp, which is based on voluntary subscription to send out the products subscribed to. More on the privacy policy of Mailchimp is available via this link.
Non-personal information collection
So called 'non-personal' information is also collected by INCLUDE. This is considered information about our individual users that helps us monitoring traffic to improve the usability and relevance of the website to our users and target audience. However, the information saved by our servers does not identify you individually.
Non-personal data that we log based on your activity are:
Demographic data such as age and gender
Certain device information about your computer, mobile device, or other device that you use to access the Website. This information includes information such as your IP address, geolocation information, unique device identifiers, browser type and browser language
We log certain usage information about your use of the website, which includes a reading history of the pages you view.
We collect and store additional "traffic data" such as time of access, date of access, software crash reports, session identification number, access times, and referring website addresses; and
We collect and store your search terms and search results
Cookies
Furthermore, cookies are collected as is the case by most websites you visit. These are small text files are stored on the computer of the user (not on the INCLUDE-end), that provides information on the interaction and behavior of this individual regarding the website. This is considered to be non-personal information. You can accept or decline cookies at all times in your browser options.
When do we use non-personal information?
We use this information for analytics purposes on the traffic and behavior on our website. To do so, we use Google analytics. Google analytics allows us to gain insight in the behavior of our visitors, making that we can analyze, interpret and determine strategy on optimizing the functionality of our website.
How do we protect your personal information?
We have implemented appropriate physical, technical, and organizational measures, including industry-standard encryption for transmission of credit card information hosting, storing and back-up, to help keep your information secure, accurate, current and complete.
Review and edit your settings regarding your personal information
For additional information on our privacy policy, please contact info@includeplatform.net