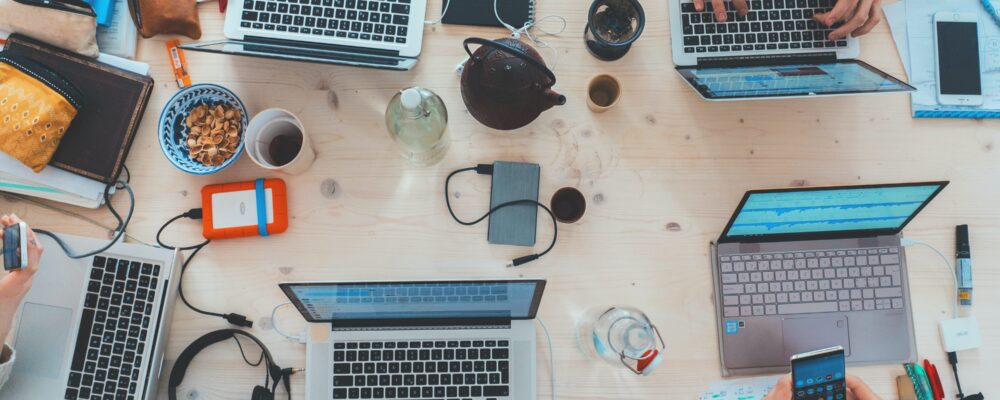 INCLUDE kicks off latest research programme
On 21st October 2021, INCLUDE kicked off its latest research programme, "Digital divides or dividends: including basic services in Africa's digital transformation agenda". The case study authors used the occasion to become acquainted with the other researchers and their respective research plans, while members of the governance group and the INCLUDE secretariat were present to offer support and build a strong network around the programme. The meeting set the stage for a transparent, collaborative and aligned research process which will help the programme to run smoothly and increase its efficacy and impact.
Five case studies will be conducted in different African countries (see below), each with a unique context around digitalisation and basic services, and a concluding synthesis report which draws out lessons for designing, implementing and scaling digital basic service interventions in an inclusive way. The case study process (including data collection, analysis and writing) will run from now until April/May 2022, after which the synthesis report will be drafted next summer.
Details about the case studies
The case studies will be structured in three parts:
A context assessment of the political environment and enabling conditions for digital transformation;
A mapping of digital basic service interventions (intergovernmental and government-to-citizen services which support the poorest and most vulnerable);
An analysis of the degree of inclusion of specific services across different indicators of inclusivity such as access, usage, affordability, relevance and participation.
Benin case study

Research team: Gbètoton Nadège Djossou, Bernadin G. C. Ahodode, Sylvain Hekponhoue and Sylvain Hekponhoue from the Inawa Institute
Context: Huge investments have been made in national ICT infrastructure and electricity extension, and 560 public services are available online. But in 2019, the internet penetration rate among the population was just 48% and rural areas remain largely excluded.

Ghana case study

Research team: Dr. Michael Kpessa-Whyte and Dr. James Dzisah on behalf of the Institute of African Studies at the University of Ghana
Context: Initial efforts to digitalise began in the early 2000s, and there continues to be wide consensus on the issue by all major stakeholders. But two cities host 73% of ICT establishments in the country, and just 35% of Ghanaians are internet users.

Mauritius case study

Research team: Krishan Bheenick, Krishna Thirapathi and Dr. Brinda Ramasawmy, who represent the Knowledge Management, Networking and Capacity Building (KMNCB) consortium
Context: With the highest e-Government Development Index (EGDI) in Africa, Mauritius aspires to become a cyber island. But the COVID-19 pandemic sparked a need to increase the range of e-services and to revamp existing government portals.

Rwanda case study

Research team: Enock Nyorekwa Twinoburyo, Martin Luther Munu and Zjos Vlaminck
Context: Rwanda sits in the highest category in the WEF's Network Readiness Index, with over 100 e-government services as part of the nationwide Irembo Digital Platform (the e-government system in operation since 2014). But many challenges remain related to inequality, participation, security and protection, language and literacy barriers and information infrastructure.

Uganda case study

Research team: John Mutenyo, Faisal Buyinza, Vincent Ssennono
Context: The overall aim of Digital Uganda Vision is to empower its citizens to achieve the goals of universal inclusion, sustainable development, economic progress and poverty eradication through digital innovation. Several contradicting policies both fiscal and political tend to undermine the realization of its aims.
For any questions about the research, or anyone working on related topics and evidence, contact the programme lead, Hannah Itcovitz, at
hannah@thebrokeronline.eu
. Factsheets on the individual case studies, and initial findings and examples forthcoming.