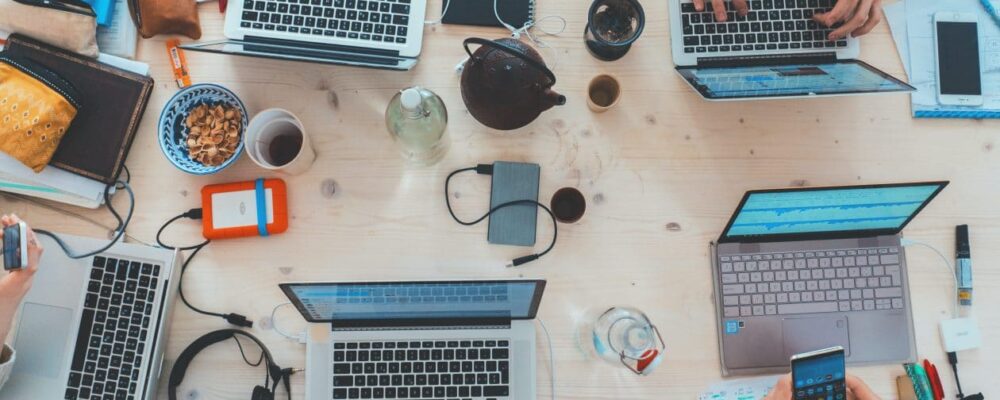 Five recommendations for inclusive digitalisation of basic services in Africa
Inclusion should be a top priority to achieve true digital transformation in Africa. Learnings from case studies reveal that when implementing strategies for effective digitalisation of basic services, which include establishing and updating country strategies for digital sector development and improving private sector engagement, it is important that inclusion is not eclipsed by other priorities. 
These are some preliminary findings from INCLUDE's latest research programme, which was designed to gather important information on effective digitalisation of basic services in Africa. The programme looks at which e-service interventions exist, which of these are inclusive of poor and vulnerable groups, and to what extent governments are facilitating the enabling conditions for digital transformation. To this end, INCLUDE aims to highlight good examples and extract valuable lessons from five country case studies: Benin, Ghana, Mauritius, Uganda and Rwanda.
Preliminary findings and recommendations
The final case study reports will be published later in 2022. Here we present a sneak preview of the first results, highlighting one key recommendation from each case. 
1: Invest in infrastructure
In Benin, the mobile and internet penetration rates increased from 84% and 27% in 2016 to 100% and 64% in 2021. This came as a result of efforts to increase electrification and promote wide coverage and good quality of the internet after Benin launched its 2016 Digital Sector Policy Document. The Government of Benin set up an entire Ministry to develop and implement digital strategies, for which the development of infrastructure for internet coverage is essential. However, unequal access to digital services, especially in rural areas, remains a challenge.
2: Engage the private sector
In Ghana, increased competition and regulation within the private sector provides opportunities to reduce the cost of data and allow for inclusive access to digital basic services. Currently, the telecommunication sector of Ghana is driven largely by the private sector. The cost of devices and data are among the major reasons why some citizens are unable to access and use digitalised basic services. Disparities in access exist across gender, age, education level and rural-urban divides.
3: Define a long-term strategy with built-in periodic reviews 
In 2020, Mauritius ranked the highest in Africa (63rd in the world) in the UN e-Governance Development Index. This is in part thanks to the formulation of successive National Strategic Plans for ICT sector development since 1998. Periodic reviews of the national strategy ensure regular updating of policies and adaptations of the regulations to address new challenges.
4: Develop digital skills regionally
Lack of knowledge and skills is a major reason for not using the internet in Uganda, and in most of the countries studied. Governments therefore need to develop strategies to increase user friendliness and digital literacy, and to ensure regional interoperability of these strategies.
5: Monitor inclusion as a priority of digitalisation
Digital transformation in Rwanda targets economic growth rather than inclusion. Rwanda has a stark digital divide across geographies, income level, and age and ability. Though Rwanda scores high in terms of internet access, maximising digitalisation for businesses has been prioritised over inclusive digital development.
Excited to learn more? The case studies will be published soon – stay tuned!