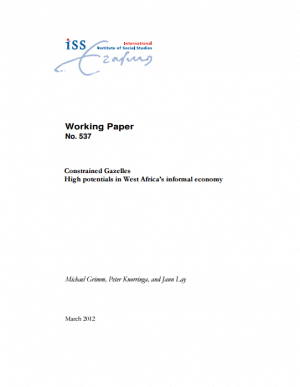 Policy highlights:
Entrepreneurs within informal markets are often misperceived. Although they are often seen as 'survivalists' who have little capital and generate low profits, field research in West Africa shows that this group of entrepreneurs is highly heterogeneous and contains top performers who choose to stay in the informal circuit.
A large group in the middle can be characterized as 'constrained gazelles'. These entrepreneurs generate reasonable profits, but are constrained by their external business environment, such as a lack of access to capital, insurance and productive infrastructure.
These findings suggest a policy of targeting the different groups of entrepreneurs based on a careful analysis of their group-specific needs. More specifically, these 'constrained gazelles' could benefit from access to finance and insurance.