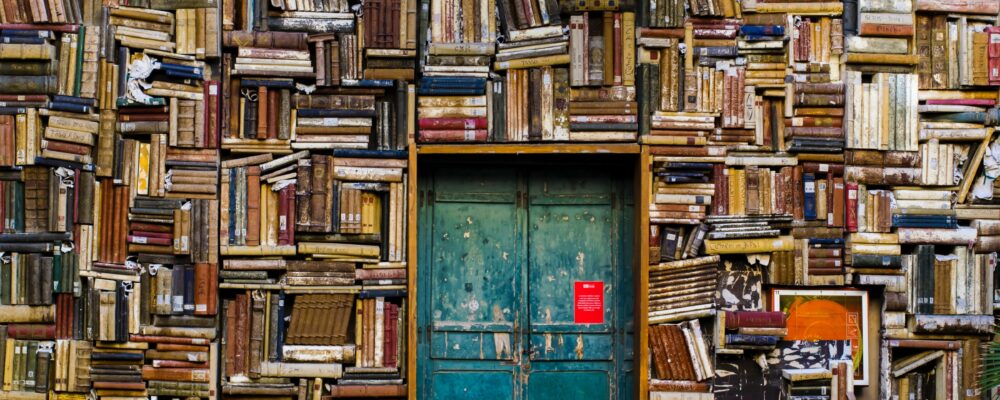 The INCLUDE team's reading list: Summer 2021
One of INCLUDE's core beliefs is that so much knowledge already exists, it just needs guiding to the right places and the right people in order to reach its full impact for policy and, ultimately, for development. Whether you are seeking information to guide policy, embarking upon a piece of research, or simply interested in broadening your knowledge and staying updated on inclusive development in Africa, we hope this source can be a good starting point.
Throughout the summer, our team has continued to keep track of research output and policy findings. You can find some of the latest evidence in your area of work/interest below.
Pathfinding: The future of work in Sub-Saharan Africa – This report by Thersa explores trends shaping the future of work in Sub-Saharan Africa and examines the challenges that countries in the region need to address to ensure all workers are able to access good work. It identifies five key trends that are shaping labour markets in the region, plus three good work challenges that need to be addressed if all workers are to benefit from technological change.
Women and e-commerce in Africa – The report Women and E-commerce in Africa, developed by the International Finance Cooperation in partnership with the European Commission, is the first large-scale use of platform data in the region to inform the extent of women's participation on e-commerce and how online platforms can benefit women business owners. The report shows that closing earnings gaps between men and women on e-commerce platforms could add nearly $15 billion to the value of the African e-commerce market.
Africa's female entrepreneurs – towards funding success – Despite the potential opportunities arising from entrepreneurship, the possibilities are often not fully exploited. Female entrepreneurs in the developing world are severely underperforming. In this PEGNet Policy Brief, the authors examine the scale of the gender productivity gap in African countries and how finance constraints underpin this gap.
Success Africa V: A brighter future of work in Africa – This ILO edition contains 38 stories covering the four dimensions of the Decent Work Agenda – standards and rights at work, employment creation and enterprise development, social protection and social dialogue – and all five sub-regions of the African continent. The stories show in concrete terms how a "human-centered approach to the future of work" can be achieved on the African continent through the concerted efforts of communities, constituents and partners.
5 ways innovators are shaping the future of work in Sub-Saharan Africa – In Sub-Saharan Africa, workers face challenges that are distinct from the rest of the world, and innovators are working to develop unique, context-relevant pathways (at both national and grassroots levels) to good work. The article presents five innovations that give an insight into the pioneering solutions that are being developed.
What Happened to Dropout Rates after COVID-19 School Closures in Ghana? – This CGD blog presents findings from a nationally representative household survey carried out in March 2021 on the effects of the pandemic on education in Ghana. Despite many concerns, so far dropout rates are relatively low in Ghana, at just 2 percent of previously enrolled children, which matches pre-pandemic dropout rates. There are important equity concerns, however. Poorer children are at a higher risk of dropping out compared to their richer counterparts, and boys are more likely to drop out compared to girls. We also found that while dropout rates hadn't risen from their pre-pandemic baseline, many more students were repeating grades.
There's No Such Thing as a "Low"-Skill Worker – High-income countries depend on immigration to help foster strong societies and economies. Yet when deciding who is allowed to enter, most use a simple dichotomy based on educational attainment: "high" and "low" skilled. In this blog, based on a new policy brief by Labor Mobility Partnerships (LaMP), the CGD outline why this dichotomy is wrong, and how high-income countries can build mutually beneficial migration pathways at all skill levels.
Inclusion is key to building education 'back better' but policy gaps remain – Recent ODI research across a sub-set of 38 countries that have shown substantive gains on primary completion rates over the last two decades revealed several critical lessons in relation to education equity and past experience. This UNESCO GEM for the Global Education Summit in July looks at the critical aspects linking education policy and inclusion.
Addressing youth unemployment in Africa through industries without smokestacks: A synthesis on prospects, constraints, and policies – This Brookings paper shares deep insights and recommendations on the industries without smokestacks (IWOSS) sector in Africa. The report defines IWOSS activities as those that are tradable, have high value added per worker relative to economy-wide productivity, exhibit the capacity for technological change and productivity growth; and show some evidence of scale and/or agglomeration economies.
Nigeria's Tech Sector Could Benefit from More Managed Migration – This blog outlines findings from a new CGD report with the World Bank, showing how skill building schemes and managed labor migration could provide opportunities for Nigerian youth while expanding the tech sector.
Africa's renewable energy potential – In an article from the International Monetary Fund's quarterly publication Finance and Development, researchers explore how scientific advances in renewable energy technology, its falling costs, and the continent's geography can contribute to renewable energy becoming a prominent, affordable, and competitive source of electricity in Africa.
Measuring Women's Economic Empowerment (WEE): Takeaways from a Meeting of Researchers and Practitioners – WEE has objective (e.g., increased income) and subjective (e.g., improvements in self-confidence) dimensions that both need to be captured, so a single indicator in a project results framework is often not enough. Further, how WEE manifests can vary significantly across contexts and cultures, increasing the challenge of identifying common (rather than customized) WEE indicators to apply across projects, sectors, regions or organizations. As a result, development organizations often face difficulty in choosing and integrating WEE indicators, especially those that are both reliable and valid as well as practical and comparable. The CGD summarize 5 takeaways from a meeting between researchers and practitioners on this topic.
World Bank Group Youth Summit 2021: Resilient Recovery for People and Planet – The Youth Summit is an annual event hosted by the World Bank Group to engage with youth globally on the most pressing topics facing our generation. Watch the replay of the 2021 Youth Summit, which centred around opportunities for a global conversation that emphasizes the role of the youth in addressing the effects of climate change and enabling a resilient recovery for people and planet.
UNESCO-AYAB Forums on Youth Engagement in DRR in Africa – On 22nd and 23rd July 2021, two forums (UNESCO and AYAB) brought together youth networks, policy makers and distinguished participants from across Africa to discuss different perspectives of youth engagement in disaster risk reduction (DRR). The deliberations led to the development of policy guidelines on meaningful youth engagement in DRR policy processes in Africa.
Understanding real-world complexities for greater uptake of evaluation findings – Most development programs are designed and implemented in complex political, socio-cultural, economic and ecological contexts where outcomes are influenced by many factors over which program management has little or no control. Despite the widespread acknowledgement by evaluators and stakeholders that project evaluations are 'complex', most evaluations apply designs that assume the project is 'simple' with a clearly defined relationship between the project inputs and a defined (and usually limited) set of outcomes. his two-part blog series by 3ie underscores the need for and challenges to designing 'complexity-responsive' evaluations.
Is West Africa ready for a single currency? – Since the early 2000s, the 15-member Economic Community of West African States (ECOWAS) has been pursuing a common currency agenda, centered on the "eco," with the intention of reducing barriers to doing business across the region and increasing trade overall. Despite postponement, implementation is now tentatively set for 2027. As the region considers steps toward this goal, Brookings scholars have written an ambitious book on the regional integration agenda in West Africa and the role for a single currency, as well as the ramifications of the agenda for the African continent.
ODA in 2020: What does OECD DAC preliminary data tell us? – This factsheet by Development Initiatives looks at trends in aid from the preliminary release of OECD Development Assistance Committee (DAC) official development assistance (ODA) data for 2020. The data shows us how aid changed in 2020, a year in which the world faced an unprecedented challenge from the Covid-19 pandemic, which has had serious development effects. The picture is more challenging for poorer countries, as progress is reversed while poverty and inequality rise.
We encourage anyone from our platform, close network and wider audience to get in touch with recommendations for this reading list and to help us with our goal of sharing and disseminating knowledge. Please mail your suggestions to includeplatform.net with the subject "Contribution to INCLUDE reading list".