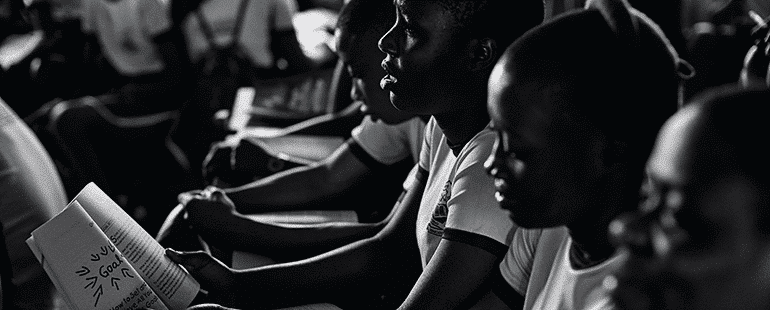 The INCLUDE team's reading list: September 2021
One of INCLUDE's core beliefs is that so much knowledge already exists, it just needs guiding to the right places and the right people in order to reach its full impact for policy and, ultimately, for development. Whether you are seeking information to guide policy, embarking upon a piece of research, or simply interested in broadening your knowledge and staying updated on inclusive development in Africa, we hope this source can be a good starting point.
In previous reading lists, we shared evidence on digitalisation and COVID-19 as separate categories. However, we notice that the evidence on these increasingly overlaps with other areas of development cooperation. Digitalisation and COVID-19 have made their way into debates and research on education, social protection, governance, employment and structural transformation, to name a few. We therefore decided to include evidence on digitalisation and COVID-19 as part of the other thematic lists.
Addressing youth unemployment in Africa through industries without smokestacks: A synthesis on prospects, constraints, and policies – By some estimates, 20 million new jobs need to be created every year to meet the increasing demand for jobs (Fox and Gandhi, 2021). Yet the job creation capacity of African economies is only half of what it should be, and the lack of adequate employment opportunities has slowed the continent's structural transformation and progress on poverty reduction. There is an opportunity for other industries—notably subsectors of agribusiness and service-oriented industry—that share firm characteristics with manufacturing to offer productive jobs for African youth. Do these sectors have the potential to solve Africa's youth employment problem and create large-scale formal productive jobs?
The role of fiscal decentralization in promoting effective domestic resource mobilization in Africa – The fragility of Africa's external financial inflows to shocks in the global economy suggests African nations should focus on securing more consistent domestic revenue streams. According to evidence from the Brookings Institute, fiscal decentralization has the potential to improve the collection and spending of domestic tax and non-tax sources of government revenue and, in addition, improve government accountability.