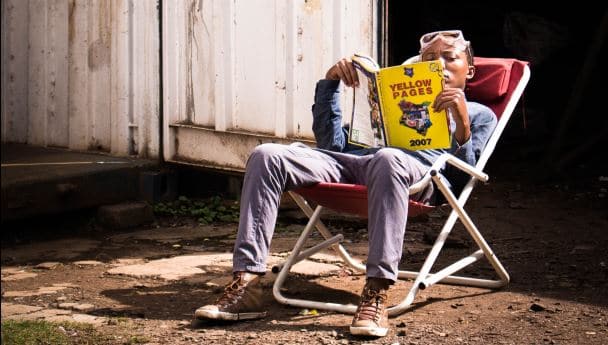 The INCLUDE team's reading list: June 2021
One of INCLUDE's core beliefs is that so much knowledge already exists, it just needs guiding to the right places and the right people in order to reach its full impact for policy and, ultimately, for development. Whether you are seeking information to guide policy, embarking upon a piece of research, or simply interested in broadening your knowledge and staying updated on inclusive development in Africa, we hope this source can be a good starting point.
As summer begins, there has been no slowdown in the quantity and quality of output from research and development organisations. Momentum continues around social protection, digitalisation and COVID-19 recovery. Here we share some of the latest research in these areas.
The Pathway to Progress on SDG 4: A Symposium – Earlier this year, Girin Beeharry stepped down as the inaugural director of the Bill & Melinda Gates Foundation's global education program, leaving behind a manifesto for international actors in the education sector. The heart of this manifesto is that we must reorient global aid for education around promoting foundational literacy and numeracy, unflinchingly monitor progress on that core goal, and hold all development institutions accountable for measurable results in this domain. A collection of 21 essays provides reflections and counter proposals to Girin's essay by sector leaders, researchers, and practitioners.
PREPARE to Succeed: A Research Consortium on Progress and Resilience in Education – CGD's education program is launching the Partnership for Research on Progress and Resilience in Education (PREPARE), a consortium of research institutions who will work together to produce rigorous evidence on the most important education challenges posed by COVID-19. To begin, PREPARE partners based (initially) in Ghana, Kenya, Malawi, Pakistan and Senegal are focusing on how to ensure children can re-enrol safely, determine what learning has been lost and how to reverse this, and understand the potentially large differential impacts of the pandemic on girls and vulnerable groups.
Hard skills or soft skills for the youth – In a new working paper for CEGA, Chioda et al set up two mini-MBA trainings for Ugandan students about to graduate from secondary school. One of these is predominantly hard skills, while the other focuses on soft skills. Both curricula had training on defining entrepreneurship, identifying business opportunities, and using technology in a small business. Three and half years later, it turns out they both work – more businesses, higher profits and yes, more employees!
It's 2021 – How is Africa protecting its young people? – Chiamaka Nwachukwu, one of the moderators at INCLUDE's recent conference on 'Building forward more inclusively', draws some clear and insightful messages from her session "Merging perspectives on decent employment for Africa's youth post pandemic", grounding them in the context of her home country, Nigeria, and reflecting on the implications for development policy and dialogue.
How COVID-19 is likely to slow down a decade of youth development in Africa – There are fears that the pandemic will result in a lockdown generation, characterised by structurally higher youth poverty, unemployment and inequalities. This article argues that to prevent this future, we must focus on youth entrepreneurship and digital entrepreneurial ecosystems.
Global aid increased in 2020, but support for the poorest countries is waning – The latest global aid data released by the OECD shows that aid is at an all-time high, as many donors increased their aid in response to the crisis in 2020. But without better targeting of ODA to where need is greatest, we risk leaving the poorest countries further behind.
Removing the Wedge between Process Actors and Knowledge Actors in Development Cooperation: A Step toward More Inclusive and Networked Global Governance – COVID-19 has exacerbated several pre-pandemic trends in international development cooperation—among the most obvious, the weakening of the multilateral system and its subdued response to crises. One manifestation of this trend is the noticeable wedge in the relationship between process actors and knowledge actors in development cooperation governance. This suggests the already-fragmented global development governance arrangements are getting less networked, inclusive, and effective.
How is 'China' helping to transform 'Africa'? The need for a more sophisticated debate – There are many different narratives cast around in public and policy debate: China as the new imperial power, China as the radical developmentalist, China as just like any other donor/foreign power. None are very convincing. A report synthesising a number of research projects has been published recently, titled Africa's economic transformation: the role of Chinese investment, and aims to get beyond the rhetoric and gain a more sophisticated, empirically-based analysis based on substantial UK-funded research efforts over recent years.
Four reasons why analysis of economic policy and religion go hand-in-hand in sub-Saharan Africa – Religion is not the focus of many policy minded economists studying sub-Saharan Africa; yet, there are important overlaps. The economics of religion is a growing sub-field which provides new tools and theories to explore the ways religious beliefs and practices affect economic outcomes. This policy brief written by Amma Panin aims to convince of the importance of the overlap between religion and policy in sub-Saharan Africa by highlighting recent advances in how economists study religion, with results that touch on institutions, beliefs and governance.
From Displacement to Development: How Ethipia Can Create Shared Growth by Facilitating Economic Inclusion for Refugees – This case study is part of the "Let Them Work" initiative by Refugees International (RI) and the Center for Global Development (CGD). It outlines the barriers refugees face in Ethiopia to economic inclusion; the impacts of these barriers; and the steps that the government of Ethiopia, international organizations, donors, and the private sector could take to overcome them.
We encourage anyone from our platform, close network and wider audience to get in touch with recommendations for this reading list and to help us with our goal of sharing and disseminating knowledge. Please mail your suggestions to includeplatform.net with the subject "Contribution to INCLUDE reading list".