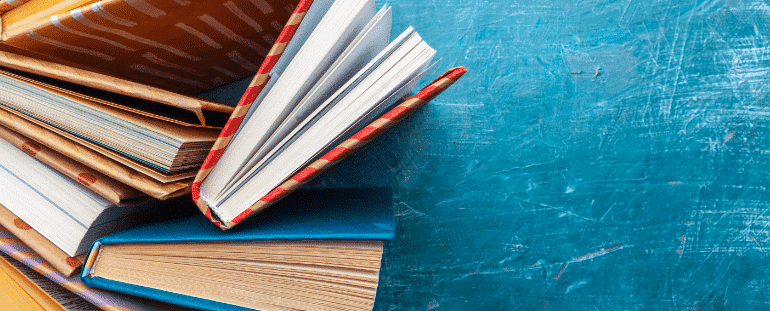 The INCLUDE team's reading list: October 2021
One of INCLUDE's core beliefs is that so much knowledge already exists, it just needs guiding to the right places and the right people in order to reach its full impact for policy and, ultimately, for development. Whether you are seeking information to guide policy, embarking upon a piece of research, or simply interested in broadening your knowledge and staying updated on inclusive development in Africa, we hope this source can be a good starting point.
World Social Protection Report 2020-22: Social protection at the crossroads – in pursuit of a better future – This ILO flagship report provides a global overview of recent developments in social protection systems, including social protection floors, and covers the impact of the COVID-19 pandemic. Based on new data, it offers a broad range of global, regional and country data on social protection coverage, benefits and public expenditures. Following a life-cycle approach, the report analyses progress with regard to universal social protection coverage, with a particular focus on achieving the globally agreed 2030 Agenda for Sustainable Development and its Sustainable Development Goals (SDGs).
Examining the gendered impacts of cash transfers on migration in Mali – A new paper by the IFPRI in the American Journal of Agricultural Economics first assesses the prevailing gender patterns of migration in Mali, and then estimates impacts of a cash transfer program on these patterns to offer evidence on the relationship between constraints on income and migration. They find that the program had a positive effect on men's rural-rural migration, and a negative effect on women's rural-urban migration (respectively, the predominant forms of employment migration for each gender).
Chased away and left to die: how a national security approach to Uganda's national digital ID has led to wholesale exclusion of women and older persons – Ndaga Muntu, Uganda's national digital ID system, is a government showpiece that is of major importance for how individuals access their social rights and for how the Ugandan government operates. Seven months of in-depth research investigating the impact of this national ID system on the human rights to health and social security for women and older persons shows that Ndaga Muntu has led to mass exclusion, shutting out as many as one third of Uganda's adult population, and has become a barrier for women and older persons, as well as many other marginalized individuals, to access their human rights.
Can utilities digitize in Africa? – Utilities provide vital critical services like clean water, electricity, waste and sanitation, whose importance to modern economies is too important to be left entirely to either the public sector or the private sector. Yet in Africa, they are perpetually stretched thin, underperform, and set to struggle even further with climate change. What role can digitizing operations play in improving utilities' financial and operational health, and what role should nimbler "utility-tech" startups play in filling the gaps? In a parallel to the classic banking/fintech story of incumbent versus challenger, this week's Insight by Mondato examines what it might take to foster a collaborative ecosystem for expanding access to the curious commodities of the utility business.
Making Networks Work for Policy: Evidence from Agricultural Technology Adoption in Malawi – Many farmers in sub-Saharan Africa may be reluctant to adopt productivity-enhancing technologies because they lack persuasive information on the proper use of new inputs or agricultural techniques from credible sources. Researchers conducted a randomized evaluation to test whether the position of a trained lead farmer within a community's social network affected other farmers' decisions to adopt a new agricultural technology in Malawi. Results suggest that having access to multiple lead farmers/central individuals has the potential to increase adoption and speed the diffusion process of the technology. In other words, the researchers showed that targeting multiple central lead farmers was necessary to generate technology adoption in Malawi.
The Effects of Soft Skills Training on Labor Market Outcomes for Youth in Rwanda – Youth unemployment is much higher than that of adults in many countries around the world, including Rwanda. Challenges include a mismatch in skills paired with difficulties for young job seekers to signal their motivation and productivity to potential employers. This project evaluates whether soft-skills training provided after graduation from university can improve youth labor market outcomes in Rwanda. Researchers also examine whether reinforcing soft skills may benefit women more than men in the context of social norms detrimental to women's success in the labor market.
Supporting Women-led Businesses in Low and Middle-Income Countries Through the COVID-19 Crisis and Beyond – Small and medium enterprises (SMEs) around the world have been negatively impacted by the COVID-19 pandemic. Women-led businesses have suffered disproportionately from the slowing pace of business activity. A gender-intentional approach to short-term mitigation and long-term recovery could address some of the gender-specific dimensions of COVID-related shocks and protect gains made on gender equality in recent years. In this brief, Innovations for Poverty Action (IPA) has compiled key policy-relevant findings for the short- and long-term recovery from the COVID-19 crisis of women-led businesses in low- and middle-income countries. These insights may help inform the design of programs and policies to support women-led businesses in the context of the current pandemic and beyond.
Zimbabwean young farmers lead the charge in agriculture – The president of Zimbabwe pledged to provide 99-year land leases to white farmers and guaranteed the security of those willing to return home following the seizure of their land about two decades ago. Returning white farmers are partnering with their black counterparts, including young black farmers, leading to a healthy exchange of capital, skills and machinery. Also, Zimbabwe's structural economic transformation, from traditional office and factory jobs to informal entrepreneurship, is now extended to the agricultural sector, catching the attention of young farmers.
Improving the Quality of Family Planning Service through the Community Score Card (CSC) in Western Kenya – In Kenya, there are nearly 500 maternal deaths per 100,000 live births and 37 infant deaths for every 1,000 live births. Despite the critical role of family planning service providers, many providers engage in negative behaviors that inhibit family planning use. Poor accountability may enable these negative behaviors. This study by the IPA evaluates a social accountability intervention—the Youth Community Score Card—in three communities in Kisumu County, Kenya to understand whether it can lead to better relations between patients and providers and improve service delivery.
COVID-19's impact on overall health care services in Africa – In addition to directly causing the deaths of at least 200,000 people in Africa, the COVID-19 pandemic is also disrupting critical health services and undermining years of progress fighting other deadly diseases, such as human immunodeficiency virus (HIV), tuberculosis (TB), and malaria, which continue to be the leading causes of death in the region. In order to better understand the extent of this impact, a recent report by The Global Fund utilizes data from urban and rural health care facilities in 24 African countries and seven Asian nations to investigate and compare the spillover impacts of the pandemic on essential health care services for HIV, TB, and malaria.
Maternal Health Care Among Refugees and Host Communities in Northern Uganda. Access, Quality, and Discrimination – Uganda is one of the largest refugee-hosting nations in the world, with the majority of the refugees having fled South Sudan. In the early 2000's the local government and refugee health systems were merged to create a more equal and integrated system for refugees and the host population. Our aim is to investigate whether mothers from the two groups experience the same access to and quality of maternal health services, and whether refugee- and host-community mothers perceive the maternal health services differently.
What do we know about the effects of COVID-19 on girls' return to school? – The 2014-2015 Ebola outbreak in West Africa foreboded a cocktail of threats including sexual and gender-based violence, unintended pregnancies, forced marriage, and early transitions to work. Estimates projected that between 11 million and 20 million girls would not return to school after COVID due to these and other factors. Have these fears been realised? A Brookings study uses new data to answer this question.
What to expect around education at COP26 – The Global Partnership for Education shares 3 things to look out for at the upcoming Conference of the Parties when it comes to advancing quality education that grounds discussions about climate change in science, transforms harmful social norms and power dynamics that increase marginalized groups like women and girls to climate vulnerabilities, and connects learning outcomes with climate action and the achievement of climate justice.
REAL Centre and ESSA conference report now available –

This report summarises key recommendations from a virtual conference organised by the charity

Education Sub Saharan Africa (ESSA)

and the

Research for Equitable Access and Learning (REAL) Centre

at the University of Cambridge on

24

th

June 2021

, focusing on the theme:

Action on Funding for African-led Education Research

. The conference brought together approximately

300

education stakeholders (including researchers, donors, policy actors and practitioners) from Africa and beyond to share ideas on ways forward for funding African-led education research.
Africa's Pulse, No. 24, October 2021: An Analysis of Issues Shaping Africa's Economic Future – According to analysis in the Pulse, the World Bank's twice-yearly economic update for the region, growth for 2022 and 2023 will remain just below 4 percent, continuing to lag the recovery in advanced economies and emerging markets, and reflecting subdued investment in SSA. The analysis shows that current speeds of economic recovery in the region are varied, with the three largest economies, Angola, Nigeria, and South Africa, expected to grow by 0.4 percent, 2.4 percent, 4.6 percent respectively.
COVID-19 leaves a legacy of rising poverty and widening inequality – The global economy is beginning to bounce back from the economic ravages of the coronavirus pandemic, with growth of 5.6 percent expected for 2021. But, as this World Bank blog shows, this recovery is not being experienced equally. The result is that the impact of the COVID-19 pandemic is largest for the world's poorest. In 2021, the average incomes of people in the bottom 40 percent of the global income distribution are 6.7 percent lower than pre-pandemic projections, while those of people in the top 40 percent are down 2.8 percent.
Announcing the 38 winners of the World Bank Africa Blog4Dev 2021 competition – Launched in 2014 by the World Bank Kenya office, the Blog4Dev competition is an annual writing contest, inviting young people to weigh in on a topic critical to their country's economic development. In 2019, it became a regional event. This year, they have asked young Africans to share their ideas on how young people could work with their government and civil society leaders to respond to the impact of COVID-19 (coronavirus) and build a stronger post-pandemic economic and social system.
We encourage anyone from our platform, close network and wider audience to get in touch with recommendations for this reading list and to help us with our goal of sharing and disseminating knowledge. Please mail your suggestions to includeplatform.net with the subject "Contribution to INCLUDE reading list".