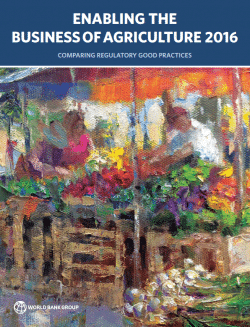 Policy highlights:
This report, which gives an overview of smart regulation of agriculture, shows that improved seeds account for 30–50% of the increase in productivity and profitability. Deliberate efforts should be made to increase seed variety and include the private sector in developing new varieties.
A strong fertilizer market, agricultural mechanization and accessible financial services are crucial factors contributing to increased agricultural productivity and sustainable rural economic growth.
Access to markets and cross-border trading can be improved by establishing clear and workable legislation.