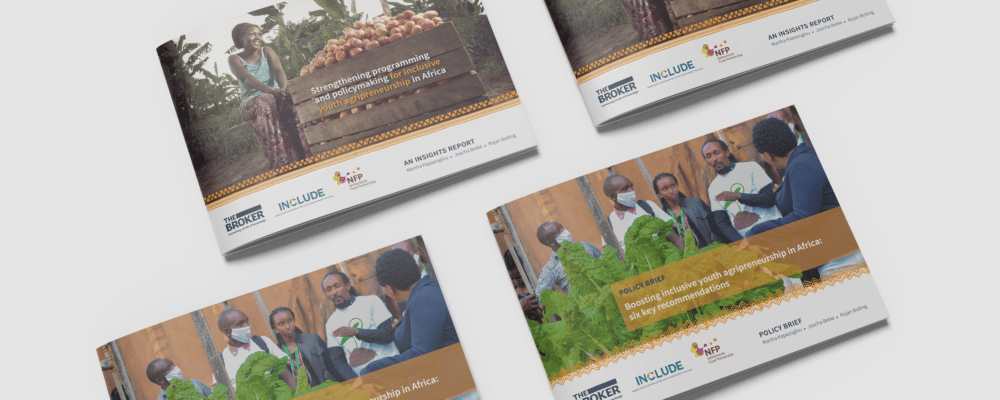 Fostering entrepreneurship among young individuals in the agriculture sector is acknowledged as a groundbreaking, cross-disciplinary approach to leverage the tremendous potential of the African agricultural industry. Programs and policies centered on promoting youth agripreneurship offer job creation opportunities for young people and enhance their entrepreneurial capacity.
The Inclusive Youth Agripreneurship in Africa research project is a joint venture between The Broker and two Dutch knowledge platforms, the Netherlands Food Partnership and INCLUDE. The project's goal is to strengthen the existing research on best practices for youth agripreneurship programs and policies, catalyzing action from policymakers and youth organizations alike. The project was finalized with two innovative knowledge products, both of which are now available for download.
The new Insights Report produced by The Broker analyzes the current research and identifies what works and what doesn't in terms of promoting youth agripreneurship. It also provides recommendations on how to improve the programs' impact by focusing on meaningful youth engagement.
The Policy Brief provides clear, actionable policy recommendations for policymakers looking to invest in creating decent jobs for African youth through effective and inclusive youth agripreneurship initiatives. The brief outlines six key recommendations for boosting inclusive youth agripreneurship in Africa.