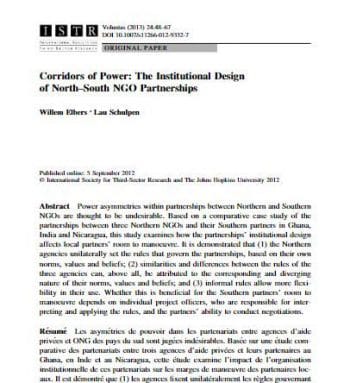 Policy highlights:
In Burundi, restrictions on civil society increased in the run up to the 2015 election. However, not all civil society organizations in Burundi experienced these restrictions in the same way and some were more vulnerable to government pressure than others.
In part, this diversity can be explained by their: 1) organizational functions (engaging in advocacy on sensitive or political issues), 2) organizational behaviour (e.g. confrontational, provoking) and 3) organizational values (faith-based organizations tended to conform more to the expectations of authorities).
It can be further explained by looking at the negotiation and contestation of legitimacy. Organizations with a higher degree of organizational legitimacy (in the eyes of the regime) were less likely to be targeted. Organizations that challenged political legitimacy, e.g. watchdogs, were targeted more.
For NGOs supporting civil society, this means that: 1) it has become easier to identify which organizations are most vulnerable, and 2) organizations can be supported in managing their legitimacy and protecting their political space (however, doing this is complex and may involve trade-offs).
Finally, foreign support can also be seen as de-legitimizing organizations; it can be used to undermine civil society and can put organizations at even greater risk. In such a context, a starting point might be the development of counter-narratives that tackle anti-civil society discourses and help to generate legitimacy by changing perceptions about what civil society should be and do.