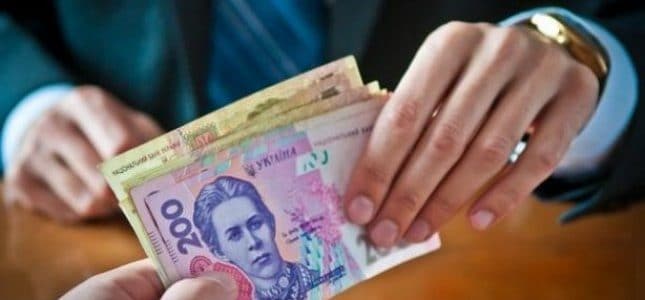 As part of our research project 'Civil Society against Corruption in Ukraine: Political Roles, Advocacy Strategies, and Impact' we have conducted over 200 interviews with representatives of anti-corruption organizations in 42 cities and towns across Ukraine. These organizations are highly diverse. Some are professionally organized NGOs propped up by foreign grants, while others represent spontaneous grassroots initiatives. Many have a liberal political outlook, but some are driven by nationalist ideology. And while most organizations engage in 'traditional' NGO activities, such as awareness-raising and advocacy, others employ coercive methods including violence.
Although our interlocutors said that they have difficulty creating impact, most can point to a few concrete examples of the impact of their work. In addition, a relatively small number of organizations are clearly successful in fighting corruption. We were surprised to find that these organizations are roughly equally divided between two very different types. The first type of successful anti-corruption organizations receive substantial funding (often including institutional grants) from foreign donors, carry out conventional NGO activities, and have a small team of professional staff. In contrast, the second type do not receive foreign funding and do not have people on the payroll, instead relying on an authentic support base of people with a common interest.
For instance, an organization from Mariupol consisting of workers from one of the city's major enterprises has been effective in uncovering and raising awareness about corruption at the enterprise. An organization from Ternopil, which was established by local fishermen and focuses on poaching and other illegal uses of water bodies, has won a number of court cases on these issues. And, in Dnipro, a grassroots organization that focuses on corruption related to road safety has received much praise for its awareness-raising efforts and has been successful in holding corrupt actors to account.
The effectiveness of these organizations, however, is constrained by a lack of capacity, in terms of both financial and human resources. Without the type of funding that foreign grants provide, they have few resources to employ people, hire consultants, pay legal fees or print newspapers. The grassroots nature of some anti-corruption organizations is, therefore, both a strength and an obstacle. While it enhances their ability to create impact, the lack of material capacity that is typical for these organizations hinders their effectiveness.
Endowing these organizations with foreign grants seems an obvious solution to their lack of capacity. However, one of the dilemmas of international assistance to civil society organizations is that it can undermine the grassroots nature of local initiatives. Empirical evidence suggests that foreign funding often induces the emergence of a class of professional, grant-seeking NGOs that are disconnected from the public. While international aid to civil society organizations typically aspires to support the development of grassroots organizations, the professional grant-seeking NGOs that actually emerge may crowd out existing grassroots initiatives.
This dilemma, which has been extensively described in the literature, becomes apparent when studying the effectiveness of anti-corruption organizations in Ukraine. Should international donors support grassroots organizations with weak capacity, or is it wiser to leave them alone as though they were uncontacted tribes? As we suggest in one of our policy briefs, one potentially productive avenue of assistance to explore for is the transfer of knowledge and skills from high-capacity anti-corruption organizations to low-capacity grassroots organizations. There are a small number of anti-corruption organizations, all based in Kyiv, that receive substantial foreign funding and possess the capacity to effectively carry out anti-corruption activism. We believe that locally-rooted anti-corruption organizations with limited capacity from across Ukraine would benefit greatly from interacting with these high-capacity organizations from Kyiv. Researchers in our project have, informally, put some of our interlocutors in touch with representatives from these organizations. International donors should consider facilitating such linkages on a larger scale.