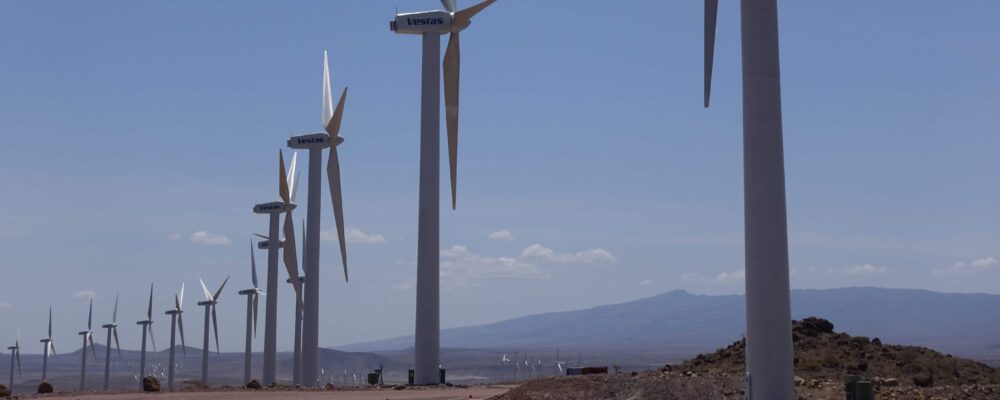 The Dutch private sector operations in Kenya can contribute to (some) poverty and inequality reduction, and, consequently, to inclusive development (ID). This was one of the key findings of Agnieszka Kazimierczuk, who recently completed her PhD research in the frame of the INCLUDE's research for inclusive development in sub-Saharan Africa (RIDSSA) programme. Yet, while private sector actors can contribute to ID, it is necessary to distinguish between their inclusive development outcomes and inclusive development processes, and be realistic about the degree of inclusivity they can realise. Kazimierczuk's research shows that Dutch multinational companies (MNCs) in Kenya (in the sector of tea, flower and renewable energy) generated inclusive outcomes in different dimensions of ID, but never reached their full potential in terms of inclusiveness. Moreover, the inclusive outcomes were preceded by lengthy and exclusive political processes. These processes were not only exclusive, but also 'occlusive' in nature: i.e. they happen behind closed doors among groups of carefully selected strategic actors. Overall, support given to the private sector in developing countries by the Dutch government is important, but private sector development (PSD) policies, as well as the global community, need to be more realistic about the extent in which the private sector can actually contribute to inclusive development in a country of their operations.
Kenyan development in three cases
In her research Kazimierczuk looked at three cases – Unilever Tea Kenya Limited, the flower sector and Lake Turkana Wind Power (LTWP) project – to investigate the potential contribution of the Dutch private sector and Dutch Private Sector Development (PSD) policies to inclusive development in Kenya. Due to their economic importance and scale, the three studied cases have always been of high political and economic interests in Kenya: Tea is the second-biggest and floriculture the fourth-biggest source of foreign-currency earnings (in 2017, after remittances and tourism). These two sectors alone generated 3 million (2006) and 600,000 (2010) in direct and indirect jobs respectively. Their development took place with help of Dutch and international investors, yet over the years, both sectors have matured and are increasingly taken over by Kenyan-owned farms. The third case, Lake Turkana Wind Power (LTWP) is among the most ambitious large-scale renewable energy projects in Africa and one of the most prominent examples of a private renewable energy investment at the pastoral margins. Initiated by a group of Dutch entrepreneurs in 2006 and completed in 2017, LTWP is located on the south-east side of Lake Turkana in Marsabit County, one of the most remote, underdeveloped and poor regions of Kenya – so far excluded and seriously neglected by the government and investors. This 310 MW wind energy project, with a budget of €620 million, is the largest private investment in Kenya. Illustrated by these three representative case studies, Kazimierczuk's thesis takes the reader on a historical journey through the main stages of the Kenyan economy as well as the corresponding global development order in the 20th and 21st century.
The private sector and inclusive development
Inclusive development (ID) is broadly understood as development that "aims to reduce poverty and inequality". It is also important to distinguish between inclusive development outcomes and inclusive development processes. According to the literature, the private sector can contribute to inclusive development in a number of ways and their operations generate processes and outcomes that can, in principle, be sorted into five dimensions of ID:  economic, socio-cultural, spatial, ecological and political dimensions.[i] Examples of such processes and outcomes can be found in Figure 1.
Figure 1. Identified inclusive outcomes of the private sector operations classified in four main dimensions of ID. Source: own elaboration by the author
Agnieszka Kazimierczuk's research indeed confirmed that the private sector, encouraged by appropriate policies in both 'home' and 'host' countries, has the capacity to contribute to some inclusive development outcomes and can be an important development agent. For instance:
The presence of Dutch investors directly and indirectly contributed to substential employment creation in Kenya.
The Dutch investors, through their Corporate Social Responsibility (CSR) activities, supported the local communities in which they operated.
In the case of UTKL, the Dutch Sustainable Trade Initiative (IDH) co-funded the Farmers Field Schools (FFS) contributed to knowledge transfer and greater inclusion of the smallholder tea farmers.
In the flower industry, Dutch support to the Kenya Flower Council (KFC) to drive an update of the national horticulture standard for flowers and ornamentals (KS 1758 Part 1), pushed for more appropriate environmental conditions and safer use of chemicals in the whole sector.
In the case of LTWP, the direct contribution of the Dutch government to the local road construction and upgrade, as well as a loan provided by the Netherlands Development Financing Company (FMO), opened up the long-neglected area where the windfarm is located. In this sense, it contributed to alleviating its territorial exclusion and to economic and political inclusion of some local groups.
As the inclusion can take different forms[ii] and can have different scopes,[iii] none of these initiatives came without a degree of controversy.
The other side of the coin
The role of the private sector in achieveing inclusive development is not straightforward.
The employment provided by the Dutch companies could not always be considered fully productive and not yet at the level of living wage.
The CSR activities of the Dutch companies were often fragmented or not yet at full capacity.
FFS have been criticised for their exclusive character, as only being accessible for 'frontrunner farmers' and certified farmers. Additionally FFS encountered problems in achieving the necessary scale. They are also seen as a contributing factor to the decreasing numbers of permanent workforces and increasing casualisation of employment on the tea estates.
In the flower sector, Dutch PSD support went predominantly to companies operating in the flower sector supply chain, including some breeders and propagators. Given their already strong position, this may have led to slow inclusion, and further exclusion in terms of knowledge transfer, of smallholder farmers.
With regard to the road and LTWP itself, the road and the wind farm construction caused one local village (Sarima) to be resettled in a process that has been contested by local opponents of the project. The process of land acquisition for the project, as well as issues related to equitable distribution of benefits (employment and CSR) during the construction phase sparked a number of controversies at the local and national level.
In addition to these downsides and controversies, the private sector operations were clearly influenced by political considerations, having great impact on the extent to which the goal of inclusive development will be achieved or not. Achieving inclusive outcomes was possible but it was preceded in all cases by lengthy and exclusive, at times 'occlusive', political processes
'Occlusive' development
In the studied cases, 'occlusive' processes occurred during the initial stage of foreign private sector establishment in Kenya. These processes were 'occlusive' in nature, as they happened behind closed doors among groups of carefully selected strategic actors. They required strong personal networks, as well as an active engagement of the studied Dutch companies  with the international, national and local governments. For instance, in the flower sector, a small group of international breeding companies took over the key regulatory role in the sector. This led to the creation of an exclusive and 'occlusive' governance structure within the sector. In the case of LTWP, it was the local networks built over the years by the project's 'founding fathers' that proved to be a critical factor in the project's success. The LTWP chronology illustrates a number of 'occlusive' processes in the political dimension that took place on the local, national and international level during the project development. These exclusive and 'occlusive' processes – which occurred in the case of LTWP, but also in the two other studied cases – did, however, lead to some inclusive outcomes in the longer-term. Concequently, these findings confirm that 'occlusive' processes constitute an integral and (so far) inseparable part of the development process that lead to inclusive outcomes.
From 'occlusive' to inclusive development
Dutch companies in Kenya in three sectors of high national importance – floriculture, tea and renewable energy – have played a crucial role in the sectors' establishment and development and generated a number of inclusive development outcomes. Yet, it must be generally acknowledged that the bigger and more profitable companies, such as MNCs like Unilever Tea or companies operating in the sectors of high national importance are of interest to local elites in terms of potential rent-seeking and patronage. Furthermore, some of the companies, like, for instance, LTWP, cannot operate without state approval. That immediately makes them a target of political interests. As their survival depends heavily on this so-called 'political embrace', as well as on the existing business environment in general, the companies must adapt and play by the national rules of the game. In the Kenyan context, this means navigating within a complicated political 'occlusive' economic set-up characterised by patrimonialism and (ethnic) clientelism, with only some enclaves of bureaucratic expertise. The private sector is not in a position to challenge this status quo, whilst the risk is high that it will actually promote and reproduce the existing power structures in order to ensure its own survival.
It is of utmost importance that business in Africa, but also globally, is done in a responsible and ethical way. To paraphrase Friedman, in this new era: business' business should be responsible business, yet it remains business. It is therefore up to national and international governments to provide a framework and conducive environment for the private sector to thrive, while ensuring that they uphold ethical and sustainability standards. The Dutch economic diplomacy should thus focus on promoting policies that encourage inclusive development. Moreover, support given to the private sector in developing countries is important, but Dutch PSD policies need to be more realistic about what the private sector, in the specific context, can actually do to contribute to inclusive development. It is therefore recommended that PSD programmes establish internal learning mechanisms for their private sector grantees to identify the challenges and on-going dynamics and swiftly adapt to the local context. They should also tap into the knowledge of Dutch business(wo)men already experienced in doing business in developing countries. Finally, it is the governments' responsibility – not the private sector's – to provide social protection and welfare for their people as well as space for civil society who can keep actors in check. The policies and programmes should not operate in a vacuum, but rather holistically support the 'host' country's national government, sectoral organisations, trade unions, and civil society organisations to jointly create a conducive and inclusive business environment.
The private sector is a key strategic partner in global developmental efforts and surely the SDGs cannot be achieved without it. Equally, the private sector cannot do it alone either.
The doctoral thesis by Agnieszka Kazimierczuk entitled 'TRACING INCLUSIVITY. Contribution of the Dutch private sector to inclusive development in Kenya. Case study of Unilever Tea Kenya Ltd., the flower sector and Lake Turkana Wind Power project' is part of a larger research project entitled "Dutch Multinational Businesses, Dutch government and the promotion of productive employment in Sub-Sahara Africa: a comparative study of Kenya and Nigeria". This comparative study is a joint effort of the African Studies Centre Leiden University (ASCL), the University of Nairobi (UoN), the Kenya Association of Manufacturers (KAM), African Heritage Institution and Enugu Chamber of Commerce, Industry, Mines and Agriculture. The project is part of the research agenda of the Knowledge Platform on Inclusive Development Policies (INCLUDE), funded by the Ministry of Foreign Affairs through NWO-WOTRO.
The summary of the research, together with further recommendations to the Dutch Government on how to enhance the contribution of the Dutch private sector to inclusive development in Kenya and other developing countries, can be
downloaded here
.
This blog was originally published commissioned and published for our consortium parner, The Broker. Access the original article here.