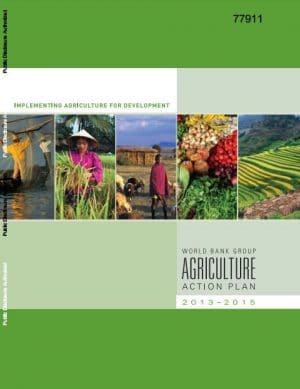 Policy highlights:
By 2050 the global population of 9 billion people will use 50% more food than is currently produced. This food should provide adequate nutrition, while the agricultural system that produces it should raise the level and resilience of incomes and employment for most of the world's poor, 75% of whom live in rural areas and rely on agriculture for their livelihoods. They must be able to make efficient use of the finite land and water resources available, while also providing environmental services (e.g. absorbing carbon, preserving biodiversity).
The needed transformation can be achieved with more and better investment that is attentive to inequality and cross-sectoral linkages between agricultural actions and outcomes for economic growth, livelihoods, the environment, nutrition and public health.
More effective use of public support includes leveraging larger private investment inflows into agriculture to provide public goods such as increased supplies of more nutritious foods, lower marketing costs, greater food safety and a broader spread of higher incomes.