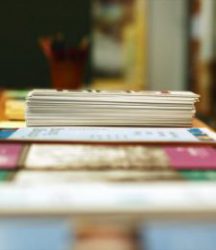 The Research for Inclusive Development in Sub-Saharan Africa (RIDSSA) programme, funded by NWO-WOTRO and coordinated by INCLUDE, was finalized after four years at the end of 2018. However, the momentum for research into social protection, productive employment and strategic actors for inclusive development did not end there. The insights and outcomes of the individual research projects continue to be relevant and provide a basis for further research. In this research update, we list some of the scientific papers that were published this year, building on the RIDSSA programme:
2019 RIDSSA programme research papers
Associated research group: Empowering female Ugandan entrepreneurs
This paper by G Rooks and G Solano is on gender differences in the social capital of entrepreneurs and their access to financial resources, building upon surveys of Ugandan entrepreneurs.
Associated research group: Productive employment in segmented markets
This paper by M Amare, J Mariara, R Oostendorp and M Pradhan examines data from smallholder avocado farmers in Kenya to determine the effect of export-market participation on incomes, revenue, prices, and labour inputs.
Associated research project: Social protection in the Afar region
This paper by A M Teka, G Temesgen Woldu and Z Fre shows the impact of social protection programmes on improving the consumption and income of pastoral and agro-pastoral communities in the Afar region.
Associated research project: Dutch multinational businesses in Africa
This article by A H Kazimierczuk provides a review of the latest status and policy framework for wind energy in Africa. In addition, it takes a close look at Kenya, which is one of the most successful African countries in terms of attracting renewable energy (RE) investments, including the largest wind farm on the continent.
Associated research project: Dutch multinational businesses in Africa
This paper by O Ekumankamaa, A Ezeohab and C Uche, examines the basis for the prevailing import orientation in the dairy industry in Nigeria since 1973. The paper recommends that reversing the current trend requires government's policies that dis-incentivizes importation.