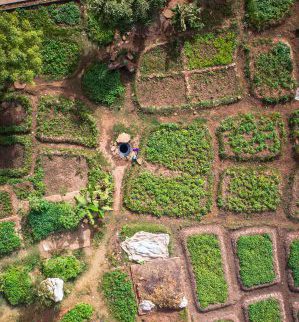 Jos Meester and Loïc Bisson, researchers from the Conflict Research Unit of Clingendael (CRU), have developed a series of policy briefs on the impact of COVID-19 on value chains in developing countries, including a focused edition on West Africa. Please find the descriptions of the policy briefs below and the associated downloads in the sidebar on the right. 
COVID-19 impact on the value chain – conceptual paper
The COVID-19 pandemic engulfing countries around the world has caused massive suffering and loss of life. The economic impact of the virus is also becoming increasingly clear. This policy brief explores the impact of COVID-19 on employment and livelihoods in developing countries, across and along value chains. It seeks to explore qualitatively how COVID-19 impacts different kinds of employment across different value chains, and how it affects women and youth. It conducts a high-level assessment of which value chains are affected, who in the value chain is affected and what the impact on livelihoods and labour rights might be. It especially highlights how demand declines and operational constraints will affect the labour position of marginalised workers, and considers how this impacts (local) trade unions and the Netherlands.
COVID-19 in West Africa: impact on the value chains
Countries in West Africa were quick to take strong prevention and mitigation measures to stem the spread of COVID-19. But border closure, curfew, market closure and limited internal movement already impact key value chains in the region and threaten livelihoods. It risks lowering decent working conditions and labour rights and increasing child labour and gender violence. Informal, migrant and female workers are especially at risk and are likely to take the brunt of the economic downturn. Disruptions in the food value chain also endangers food security in the region. Instability in West Africa threatens both European and Dutch economic, security and geopolitical interests. By virtue of being involved in various West African value chains, European and Dutch consumers and companies bear both leverage and responsibilities in regard to secure livelihoods, good working conditions free of gender violence and respect for labour rights in West Africa.