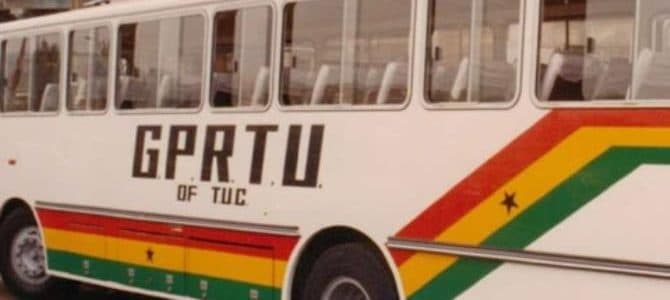 The third Roundtable on 'Labour Issues and Trade Unions in Africa', organized by the African Studies Centre Leiden (ASCL), in cooperation with the School of Oriental and African Studies (SOAS), London, on 15 December, explored the implications of conceptual notions on 'flexibilization', 'informalization' and 'precarization' for African workers and labour movements on the ground. It looked at the challenges that the informalization of the labour market and flexibilization of labour worldwide pose to African workers and workers' organizations. It also examined the role of African workers' organizations in fostering inclusive development. A report on the full roundtable can be found here.
The roundtable is closely linked to the INCLUDE research on informal workers' political leverage in Ghana and Benin. 'Fresh from the field', junior researcher Zjos Vlaminck presented the first interesting results from her research (Ghana) and from junior researcher Kassim Assouma (Benin). She explained the changes in the 'associational landscape of the informal economy': whereas solidarity groups (e.g. savings groups) dominated the scene before colonization, since the 1920s in Ghana and the second half of the 20th century in Benin, membership-based organizations have also been present. A myriad of informal workers' organizations have come into existence, ranging from solidarity groups to traders' associations (e.g. market associations), formal trade unions and more informal organizations, and lobby and advocacy groups. In addition, bilateral and multilateral donors are increasingly focusing on informal workers. The multiplicity of actors is a challenge that leads to power struggles and hampers the construction of a shared identity among informal workers that can be forged into collective action. The majority of members of such organizations are passive members struggling to earn their daily bread, and not engaged in collective action. In many associations, leaders and members have a different understanding of informal work and related rights. Due to the increased donor interest in the informal economy and related government recognition, some leaders of informal workers' associations also feel more accountable upward towards political elites and donors than downward towards their own members.
Zjos Vlaminck also pinpointed a number of pitfalls in relation to inclusion. She stressed that inclusion is a balancing act between upholding political ties and being submissive. Furthermore, when pushing for the inclusion of informal workers in policy dialogues, existing power relations must be taken into account. In the end, including one group often means excluding another. But she also sees opportunities for inclusion. Various international policy frameworks integrate issues related to labour, the informal economy and decent work into development agendas. And political linkages and existing negotiation platforms can be used for promoting informal workers' interests. Interestingly, collective action tends to emerge when businesses are in danger.
Esther Droppers from consortium partner CNV International (trade union) recognized the picture sketched by Zjos Vlaminck, particularly the struggles between organizations. For that reason, CNV has increasingly supported alliances instead of individual organizations. CNV has also made a shift from integrating informal workers into formal trade unions to focusing on informal organizations, which has reduced the number of struggles on identity. She further emphasized that, although some informal workers may have a high income, the position of informal workers is always precarious with insecure incomes and a lack of social protection.