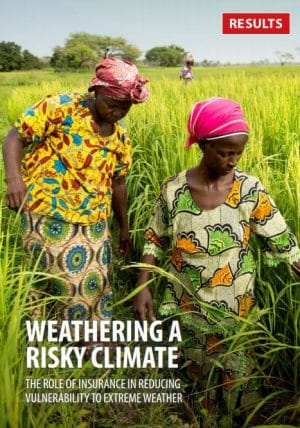 Policy highlights:
The world's poorest and most vulnerable communities are most in need of increased resilience to climate impacts. Few of these people have insurance cover for such risks, but insurance can be of real benefit to them if it is part of an integrated climate risk management strategy.
Two-thirds of the extreme poor work in smallholder agriculture, one of the sectors most affected by natural hazards. The benefits of climate risk insurance are protective, promotive and transformative: this insurance acts as a safety net, it enables people to boost their productivity and it can incentivize and support preparedness and risk reduction measures.
To achieve maximum impact, climate risk insurance needs to be accessible to the poorest and most vulnerable people, with sustained public funding for targeted premium support; it should be integrated with livelihood strengthening interventions to maximize resilience; it should be enabling, with donor support to build capacity and suitable regulatory frameworks within the system; and it should promote inclusive community participation.