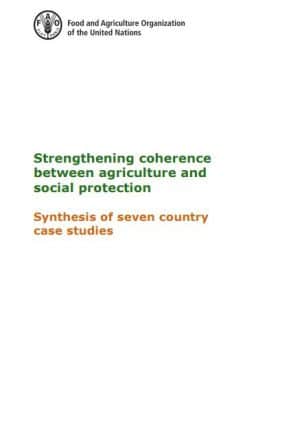 Policy highlights:
Evidence shows that social protection has a positive impact on sustainable poverty reduction and economic growth in Africa. However, little research exists on how it can be linked to agricultural development.
Seven country studies show that agricultural and social protection programmes were poorly coordinated because they have different target groups. Agricultural programmes are aimed at wealthier smallholders (to be effective), while social protection programmes target the most disadvantaged. This lack of coordination also stems from staff having different knowledge and perspectives and organizations having limited budgets and staff.
Coordination and programme impact can be improved by improving the knowledge and perspectives of staff in both agricultural development and social protection agencies, working with less-advantaged farmers in agricultural development, improving information systems tracking social protection sequencing, enabling staff at programme, district and field levels to adjust projects, and designing programmes to match political priorities.