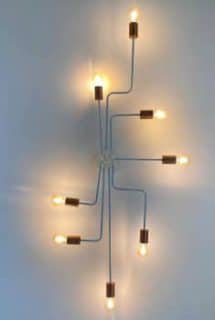 The 'Assumptions programme', better known as 'New Roles of Civil Society Organizations (CSOs) for Inclusive Development', ran from 2018 – 2020 and investigated the assumptions of the Theory of Change underlying the Dutch Ministry of Foreign Affairs' civil society policy framework 'Dialogue & Dissent'. Though the NWO-WOTRO funded programme's official trajectory may have ended, the findings from the individual projects within the programme remain relevant and provide a basis for further research that is forthcoming.
This research update lists some of the scientific papers that build on the New Roles of CSOs for Inclusive Development projects' work:
2020 published research papers
July – December:
By W Elbers & J Kamstra. The article disentangles the abstract notion of advocacy capacity into concrete components, with eight core advocacy capacities identified: the capacity to (1) produce evidence, (2) inspire trust among power holders, (3) represent constituency interests, (4) analyse the political arena, (5) produce tailored messages, (6) work collectively, (7) build rapport with power holders, and (8) adapt to ongoing changes in the environment. Finally, the article reflects on the promises and pitfalls of using the capacity framework in real-world settings.
N Broeckhoven, D M Gidey, K Tafere Reda, D Townsend, and J Verschuuren. We researched how CSO s working in the area of sustainable development responded to regulatory restrictions on advocacy work using Ethiopia as a case study. We found that the restrictive laws had a severe impact: many CSO s had to shut down or limit their operational capacity to service delivery only. (read more via link above).
By B Rajeshwari, N Dea & M van Wessel. In this article, we argue that this tension can be addressed when capacity development is set up to advance what we call "narrative autonomy". Narrative autonomy centers on individuals' narrative interpretations as they reveal or create the meaning of their own identity and situation, creatively draw on available materials, and discern courses of action true to these interpretations.
January – June:
By M Bader, O Huss, A Meleshevych & O Nesterenko. Drawing on a comprehensive study of anti-corruption activism in the regions of Ukraine, this article asks how these insights relate to anti-corruption activism in the regions of Ukraine.
By B Rajeshwari, N Deo, M van Wessel. This article highlghts that informal processes lay a foundation for capacity development; redefines the relationship between autonomy and capacity development; tensions between capacity development and autonomy can be addressed in program design; building autonomous identity and actions is a long process needing long-term support.
By Margit van Wessel, F Naz and S Sahoo. The article considers the implications for understanding complementarity in broader CSO collaborations.