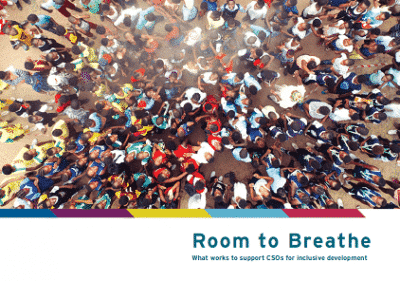 This publication synthesizes the findings of all eight research projects within the New Roles of CSOs for Inclusive Development Programme. The INCLUDE synthesis was written by knowledge brokers from The Broker on behalf of the INCLUDE platform.
This programme was launched by NWO-WOTRO, the Dutch Ministry of Foreign Affairs in June 2017. It investigates the assumptions underpinning the civil society policy framework 'Dialogue & Dissent' (D&D) of the Ministry of Foreign Affairs. Its key purpose was to generate new, evidence-based knowledge on the assumptions underlying the Theory of Change of the D&D framework and make this knowledge accessible, available and applicable to policymakers and civil society organizations (CSOs) in the Netherlands and low and lower middle-income countries (LLMICs).
If you are interested in a hard copy of the synthesis report, please contact our
secretariat
.