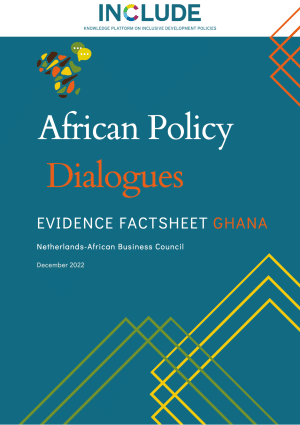 The African Policy Dialogues (APDs) are networks of policy actors strengthening the use of evidence in policies and programmes for inclusive development in Africa and the Netherlands.
APDs identify priority policy topics for which evidence is required, generate rigorous evidence, tap into ongoing policy processes and utilise diverse strategies for the uptake of evidence. APDs are part of INCLUDE's demand based and context-specific policy influencing approach.
Since 2019, INCLUDE has been implementing seven APDs.
This series of Evidence Factsheets provides a concise summary of each APD, highlighting the key evidence generated and recommendations to enhance inclusive development.