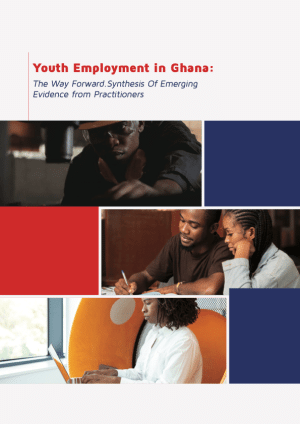 The Netherlands African Business Council, in collaboration with GNBCC and the Department of Economics, University of Ghana carried out Policy Dialogue on youth employment under the INCLUDE African Policy Dialogue (APD) project.
Five policy dialogues have been held with different stakeholders namely Youth Groups, the Media and the Private Sector between 2019 and 2021 to digest the issues and suggest workable and implementable solutions to youth employment and unemployment. A comprehensive background paper that provided context, statistics and review of youth employment policies was prepared to inform the policy dialogues.
This brief seeks to give a synthesis of policy suggestions gathered from the policy dialogues from various perspectives and from the background paper to inform policy on youth employment.