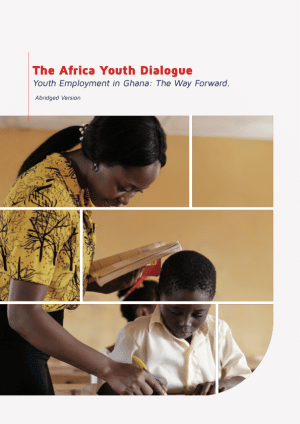 The challenge of generating adequate quality of employment for the growing labour market entrants, dominated by young people, remains a major socio-economic and political problem in Ghana.
A number of policy interventions have been carried out by the government to address the youth employment and unemployment challenges but the problems persist. Why does the problem remain unresolved in spite of policy efforts to tackle the phenomenon? Do policy makers really understand and appreciate the issues including the concepts and the statistics?
This report from African Policy Dialogue Ghana summarizes the attempts to provide a snapshot of the issues of youth unemployment and employment challenges in Ghana to generate conversation, particularly among all stakeholders to understand the issues and to better inform policymakers and stakeholders with current data in addressing the phenomenon.