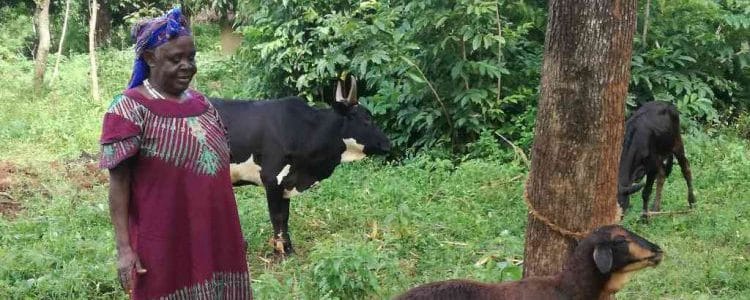 INCLUDE's Africa Policy Dialogues encourages the use of research evidence in policy processes in African countries. In Kenya, INCLUDE has financially supported the Partnership for African Social and Governance Research (PASGR) which is collaborating with the African Institute for Health and Development (AIHD) to convene dialogues on social protection in Kenya. Recently, two news features titled 'From begging for food to farming: Grannies cash in on welfare plan' and 'There's no evidence social protection payees binge on alcohol, cigarettes' were published in The Star, a daily newspaper in Kenya. These news features highlight outcomes of cash transfers for old people in Kenya and the role that AIHD and PASGR have played in supporting implementation of social safety nets and formulation of social protection policies.
The research evidence generated by PASGR, AIHD and other stakeholders who are part of the dialogues on social protection in Kenya suggests that cash transfers for old people have transformed  household livelihoods through the following channels.
Construction of household dwellings
Rearing of livestock especially chicken and cattle
Enhanced food security in households
Investment in businesses such as retail shops
Enrollment in the National Hospital Insurance Fund (NHIF) that has addressed high out of pocket health expenditure
Payment for household expenses such as school fees
Further, in contrast to the view that recipients misuse funds that they receive, research shows that beneficiaries use the funds to improve livelihoods. You can read the full news features using the following links.