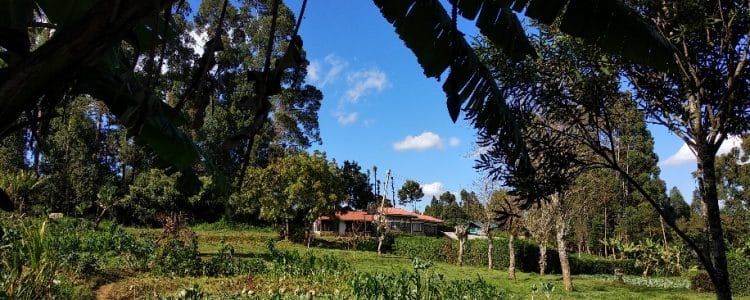 The research programme 'New roles of CSOs for inclusive development' investigates the assumptions, solutions and problems underlying the civil society policy framework 'Dialogue & Dissent' of the Dutch Ministry of Foreign Affairs. Currently, all the research groups are conducting the empirical part of their research. The 'Assumptions blog' provides insight into the fieldwork of the research groups – the researchers share their on-the-ground experiences through this blog. This time, Dr Tara Saharan from Radboud University/African Studies Centre Leiden, part of the research group 'Enabling rules for advocacy in Kenya', shares her experiences and observations from the field.
Shame and stigma, accompanied by guilt and self-blame, afflict women in many parts of the world, especially where patriarchy is prevalent. Kenya is no exception to this rule. Being pregnant as a teenager is an experience filled with shame for the young girl and her family. This shame, at both the individual and community level, acts as barrier to combating gender-based violence, despite the fact that the Sexual Offences Act 2006 makes intercourse with a child under 18 illegal in Kenyabacked by a penalty of up to life imprisonment.¹
Since 2010, Kenya has been operating under a devolved system of governance. The local administrative unit is governed by chiefs whose main responsibility is to maintain order and prevent crime in the area assigned to them. Judy² is a chief in one of the wards in Meru county in central Kenya. Aptly furnished yet humble, Judy's office is a one-room structure with a table, a couple of chairs, shelves and benches. Posters and photographs on the walls throw light on Judy's responsibilities and the anti-corruption policy of the Government of Kenya. The day I met Judy, it was her field day, when she is required to investigate the different cases reported to her in the previous week. Only yesterday, the chief of the neighboring village informed Judy about a 15-year old girl called Grace who had been absent from school since last term. He had been unable to take action because Grace, along with her sister and mother, had recently moved to her maternal grandparents' house, which is in Judy's jurisdiction.
Judy went to Grace's grandparents' house, but Grace was nowhere to be found. Her grandmother explained that Grace had gone to the clinic for a check-up. Surprised to hear about the clinic, Judy asked about the reason for her visit and the grandmother told us that Grace is seven months pregnant. Judy told her that the family must immediately register a complaint of defilement with the police, otherwise they themselves could be accused of child negligence. Judy then talked to Grace's mother, who was working in the local market. Grace's mother told us that Grace went missing in January for two months and was apparently living with a worker from a nearby tea factory. Although Grace became pregnant during this time, her mother did not know who impregnated her daughter: she was not sure if it was the tea factory worker or someone else known to Grace. During the conversation with Judy, Grace's mother seemed to be quite lost and unsure of what she needed to do as a parent. Her reaction was stained with ignorance, stigma and shame, as the mother of a teenager who had fallen pregnant. The failure to live up to the image of a 'good' mother showed in the lines of distress on her face. In traditional African culture, when a girl conceives out of wedlock she is considered an 'outcast' from the community. These notions are still dominant, especially in patriarchal rural settings. Stigma and shame are feelings that are deeply rooted at the personal and community levels, as explained by one of the Women Group leaders fighting to combat gender-based violence in Meru county: "Stigma comes from the surroundings, but the shame is in you, and this is what you see within yourself and your surroundings. So how do you fight the injustice?".
To fight the perpetrators of gender-based violence, first we need to win the battle within us. The idea of shame is culturally rooted and socially practiced to the extent that many teenage girls and their families never even try to seek justice in the first place. Despite decentralization of the government and the efforts of civil society organizations, there is still a long way to go.  What is required is a change of attitude towards the social and cultural norms that allow gender-based violence. State agencies also have a responsibility to ensure the enforcement of existing laws on gender-based violence. Fighting gender-based violence requires concerted efforts by all stakeholders including community members, non-government organizations and the government.
The names used here are fictitious to ensure the confidentiality to all research participants.
Footnotes
1. Government of Kenya (2006). The Sexual Offence Act. Kenya gazette Supplement No. 52 (Acts No. 3).