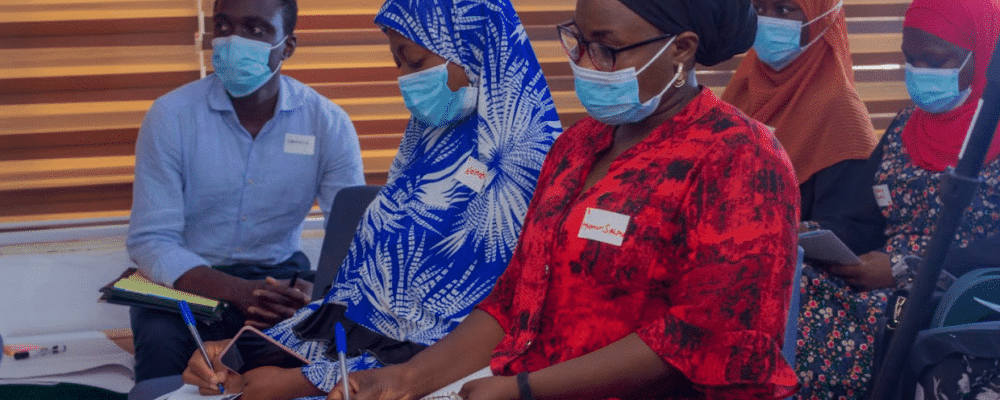 The risks and challenges of unemployment worry me each passing day, seeing the youth, the future of the Nation, scattered all over our streets, if not cleaning the windscreens of random vehicles or begging for alms then just pickpocketing or robbing with arms. I always think about Ghana in 5 to 10 years time, when all these young people have still not been catered for and have been left at the mercy of the streets. How secure will our Nation be? It puzzles me each time I read news about missing children, bodies of missing people found, young people killing their friends for blood money, frauds of any kind and more.
The elephant in the room, unemployment, is dreaded even among the legislators like that wound on the lion's limb, which nobody dares to touch. 
While I have been looking for mind-stimulating experiences and programs like these but for many reasons (like Covid-19), they have been almost impossible to find. It is an honor to have been given this opportunity to write about my experience. What a joy it was to understand that my peers also had similar thinking as mine! I wish programs and conversations like these will keep happening to refresh our minds and remind us of the role we need to play in the development of our nation as young people. 
I'm Amma Odamea Amoako, a Digital Marketer and Brand Strategist by passion and profession, an Ambassador to Ghana for the Federation of International Gender and Human Rights, a Communications Assistant at Organic Trade and Investments, and a young leadership growth enthusiast. My enthusiasm towards young leadership heightened my interest to attend the African Policy Dialogue to share experiences, discuss the challenges of the youth, and suggest the way forward and network with like-minded people.
The program was well organized with exciting breakout sessions. The group discussions were intriguing and allowed me to learn from people with diverse backgrounds and gave the opportunity to present my group's submission.
As mentioned by Prof. Baah-Boateng in his presentation, Youth Employment in Ghana, "Young people between 15 to 35 years are becoming more educated, enlightened, and exposed due to globalization and technological advancements. The challenge however is that the youth bear the brunt of high unemployment, joblessness and endure a poor quality of employment".
Lots of factors contributing to the high unemployment rate were brought to the fore and one that stood out was the complexity and cumbersomeness of the structures put in place for entrepreneurship in Ghana. Another was the fact that our educational system from the basic level gets interfered as the result of any political party change, hence there's no one plan for holistic education in Ghana. Young people just want to take exams, pass, get a good class and have zero understanding of the courses they studied. The skillset of the youth labor mostly doesn't match the job market requirements. The points raised are inexhaustible.
The problem of society pushing everybody into education was also touched on and my key takeaway was the fact that TVET, Technical training, and other hand skills will reduce Youth Unemployment.
The session with Nestle, though short, made me understand that if the system was conducive enough for the private sector to thrive, youth unemployment would reduce because they would have enough resources to champion these transformational change projects. Nestle mentioned intervention programs like Nesternship, CV Classes, agripreneurship, mentorship, and many more. I just hope other private companies will replicate this.
I believe this dialogue shouldn't end here but more stakeholders should come on board to have these conversations. If possible, this session should be held in the presence of key stakeholders in a decision-making context relating to Ghana. I would personally want to ask them certain questions.
On a lighter note, my expectations were met, I was able to network with my peers and have meaningful discussions. I was struck by the adherence to Covid 19 protocols.
Thank you.
Amma Odamea Amoako is an assertive 24 year old lady, based in Kasoa-Buduburam. She currently works remotely as a Communications Assistant at Organic Trade and Investments. LinkedIn profile. 
Blogs from Youth Workshops