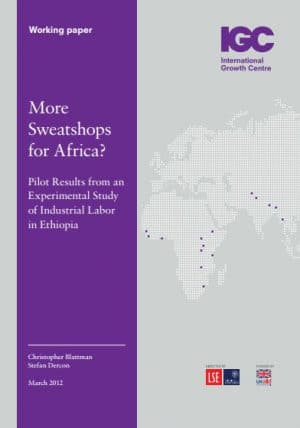 Policy highlights:
Industrial employment has been much debated. Optimists see it as an opportunity for a stable source of income and pessimists emphasize the dull work and often poor labour conditions.
Explorative research in Ethiopia shows that factory jobs can lead to substantial reductions in poverty and income risk and increases in health and, most importantly, subjective well-being. The latter was rated 35% higher for the treatment group compared with the control group.
Although the results are explorative and should be treated with caution, this research suggests that employment opportunities provided by large factories can contribute to the well-being of the poor.