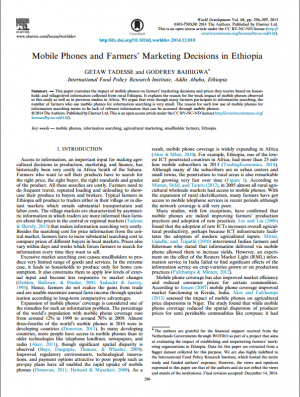 Policy highlights:
Although mobile phones are seen as the best means of providing market information, field data from rural Ethiopia indicate that phone ownership has a weak impact on marketing decisions and prices.
A survey of seven crops shows that farmers with a mobile phone only receive a higher price for wheat. This finding is in line with earlier studies.
The main reason for the absence of real impact in Ethiopia is the poor availability of relevant information through mobile phones.
Local information centres could serve as a reliable source of information to overcome the information gaps for farmers in rural Ethiopia.