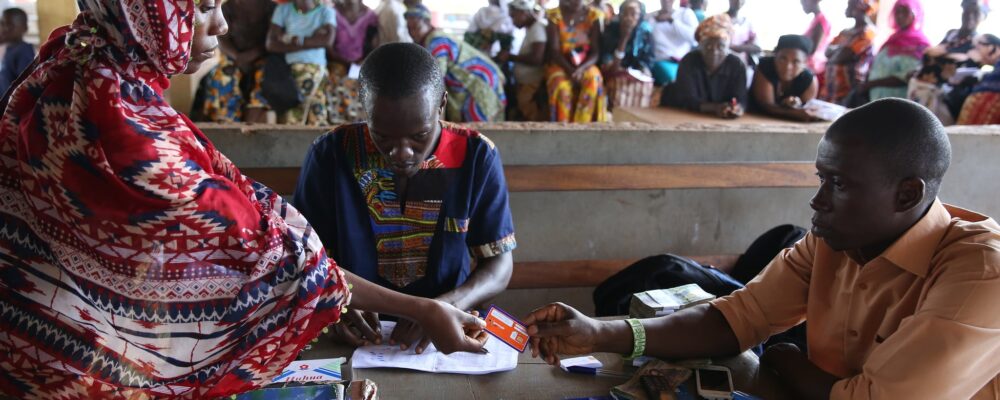 On 8 June, as part of the INCLUDE conference, a session on the evident and surprising findings from INCLUDE's study on 'Equity in COVID-19' were discussed together with researchers, policy makers and civil society representatives. Equity remains a challenge in policies and mitigation measures developed by national African governments. However, the COVID-19 crisis also provided an opportunity for innovations to spark.  
The findings
A preliminary synthesis was presented by prof. Dzodzi Tsikata who concluded that for many African countries, COVID-19 was a crisis within already existing crisis, considering the terrorism insurgencies, policy brutality and economic instability plaguing much of the continent. Despite widely diverging local contexts, most African governments adopted uniform policy responses to the pandemic, which raised serious questions as to whether country-specific realities were taken into account. Despite such surface-level uniformity, policy responses differed in intensity, target population, budgets and level of compliance on behalf of citizens. Most importantly, COVID-19 measures seemed to have deepened inequalities across the continent. Firstly, there has been a clear urban and formal economy bias in accessing COVID support. Secondly, measures that target vulnerable groups rely on already existing limited programs and have not been able to capture the new poor. Adjacent to that point, universal programs, such as water and electricity subsidies require the availability of and access to amenities, which is not the case for all.
Innovations and creative solutions
Amidst the crisis and the many challenges, researchers found innovations and solutions that were initiated by the government, private sector and civil society. Some of the examples mentioned were:
Ghana: the 'Ghana COVID-19 Private Sector Fund' launched an online crowdfunding initiative titled #10GhanaChallenge. Ghanaians could contribute as little as ¢10 each to fund the realization of the first infectious diseases treatment facility in Ghana. On July 24th, 2020, the 100-bed Infectious Disease Centre at the Ga-East Municipal Hospital began operations officially.
Ethiopia: The government made intense use of technology in the education system and attempted to mobilize local resources to support vulnerable groups.
Rwanda: the taxi-moto associations pushed the government to lift the restrictions on their service provision. After a media campaign in which the associations appeared on a popular radio program and highlighted their concerns, the government decided to lift the ban. The introduction of robot-nurses. The robots, used in Rwanda's treatment centres, can screen people for COVID-19 and deliver food and medication, among other tasks.
Uganda: The government produced biodegradable transparent face masks, the introduction of a thermal imaging detection system and low-cost ventilators.
Kenya: the government launched the 'Great Covid-19 Innovation Challenge' in order to harness the technology sector. Young people in particular rose to the challenge, leading, among others, to the development, by university students, of ventilators using locally available materials that would run on solar, electrical or battery power. Once approved by the government, the students will be able to create up to 50 ventilators.
Equity however remained an issue in these innovations as well – not all innovations were accessible for the poorer and vulnerable groups.
Policy reflections
Reflecting on these findings presented by the researchers, Dutch and African policy makers concluded that it is essential that knowledge generated and innovations developed in this crisis are institutionalised, preventing that with every new wave the wheel is reinvented. Moreover, they stressed the importance of addressing the formal economy bias and supporting people to unionise or form associations in order to voice their concerns, in such a way that they are actually heard by governments. Lastly, this session has been zooming into national responses and how they can be improved in terms of equity, but attention also needs to be given to the international dimension. African nations should be prepared for negotiations for global treaties regarding COVID-19 to be able to meaningfully partake in those.