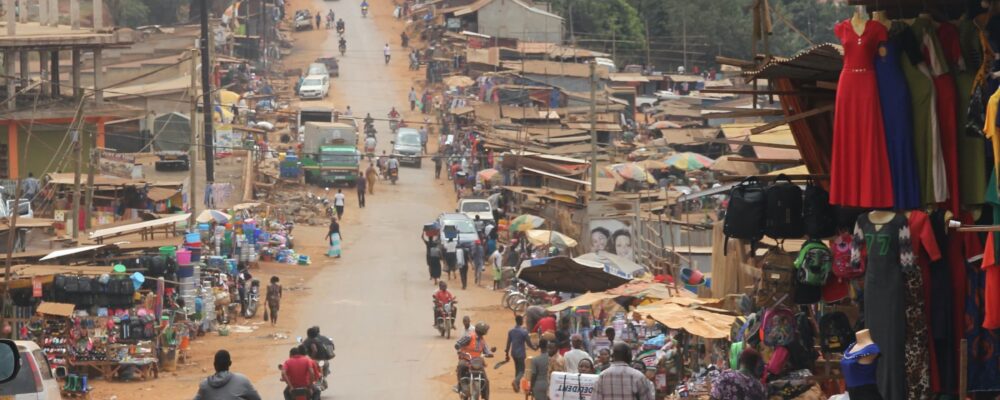 Over the past two decades, the implementation of social protection programmes has seen a great increase in Africa. Social protection has become a major instrument in development policies, as it delivers positive results in terms of poverty and inequality eradication. However, budgetary restrictions present policymakers with hard trade-offs. Branding social protection programmes as a worthwhile investment could be one way to stimulate governments to engage with these programmes.  
These were some recommendations brought forward by African policy makers, bilateral donors, and lead thinkers participating in a session on social protection in Africa that was held on 15 June as part of the INCLUDE conference. The invited guests discussed best practices in social protection responses on the continent with a view to embed these responses in a structural manner in policies of African governments in the light of post-COVID-19.
Social protection programmes have been able to deliver results in terms of poverty reduction, sustainable and resilient economic growth, raising labour productivity and enhancing social cohesion. Institutions such as the World Bank and IMF previously in favour of structural programmes, are now in support of these programmes, convinced by the large evidence showing the positive impact of social protection. However, there are still several hurdles to overcome in implementing social protection programmes.
There is an urgency of building resilient systems that do not collapse when hit by a crisis. This is especially vital in contexts of (humanitarian) crises and currently the COVID-19 crisis, as it seems that resilience of some programmes lately relapsed. Moreover, budgetary deficits expose the need to select among different priority groups. This creates automatic trade-offs. Policy-makers are faced with tough choices: who should be considered a priority group? Who do you invest in:  high productive capacity youth, which can have positive spill over effects on the rest of the economy, or to the most extremely poor and vulnerable, including elderly people who will remain dependent on social protection? Policy makers from Africa stressed during the conference session that the fiscal space to reach out to all vulnerable groups is simply not available and that indeed these trade-offs are unavoidable.
Recognizing that social protection is an investment rather than a donation is one way of addressing the gap in the fiscal space. A malnourished and stunted population will have negative effects on the productivity of the future labour force. Nevertheless, this will not entirely fill the fiscal gap and thus external donors should step in to support low-income countries. On top of this, civil society organisations could take up the role of watchdogs. They could closely monitor the African governments' pledges and implementation of social protection programmes and hold them accountable to their promises.
The potential of social protection to provide a soft landing post-COVID-19 is certainly there. However, to build forward more inclusively post-COVID-19, we need to make sure that resilient systems are in place to properly implement social protection programmes. After all, getting the chance to participate in society and living a dignified life are fundamental human rights, for all of us!