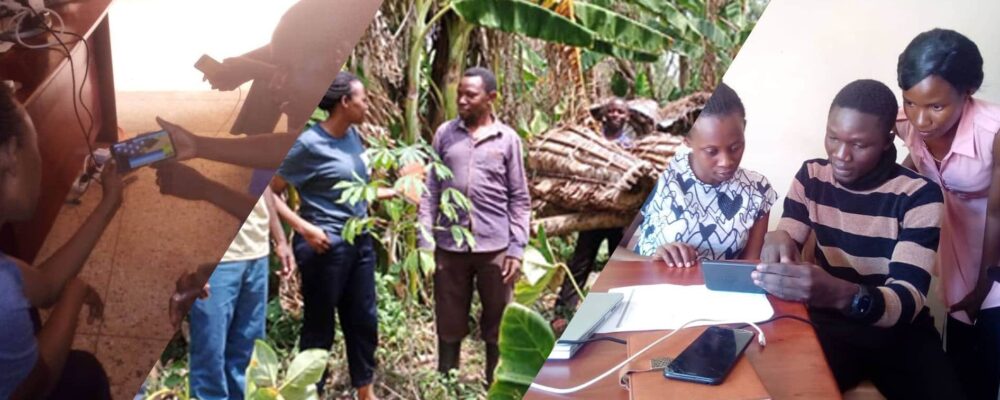 The digital transition is happening. Social lives are increasingly virtual. Mobile banking, such as M-Pesa in Kenya and Mobile Money elsewhere, has surpassed traditional banking in developing economies. The growth rate of people connecting to the mobile network in African countries many times exceeds that of those connecting to electrical grids and asphalted roads. Governments and development organisations have joined this 'revolution', introducing various digital solutions for real-world problems. INCLUDE's research programme 'Digital divides or dividends?' will explore the digitalisation of basic services in several country case studies. This short note – the first of four – engages with digitalisation on a practical level. It explores the introduction and implementation of digital technologies in the context of rural apiculture development.
Digital solutions for real-world problems
Three applications are introduced as digital solutions to real-world problems of access to finance, levels of apiculture and business skills, and traceability and information availability. One application connects beekeepers to an online platform that enables them to buy equipment through a loan. This is done via intermediaries (Apiary masters) that train and support the beekeepers and use the digital application on their behalf. The second is a gamified learning application for beekeepers to be used in group trainings. This application simulates different business scenarios in the apiculture value chain to inform decision making. Thirdly, underpinning the need for data for access to credit and traceability, is the database and data entry application. These applications are introduced as a combination.
Real-world problems for digital solutions
The digital literacy of the users, the appropriateness of the technologies for their purposes, and the available technological infrastructure on which they rely play a pivotal role in their efficacy. These challenges for access to and usage of these applications are specific, but not particular to, the rural settings in which they are implemented. Added to this are perceptions of and previous experiences with digital technologies, which may be positive or negative. The social relations between the users and intermediaries greatly influence the acceptance of these technologies, as well as the values, expectations, needs, and daily realities of beekeepers. A preliminary recommendation is to involve (a representative of) the end users in the development, design and management of digital programmes in apiculture. This will better align technologies with their end users, while getting to know the boundaries, as well as the strengths.