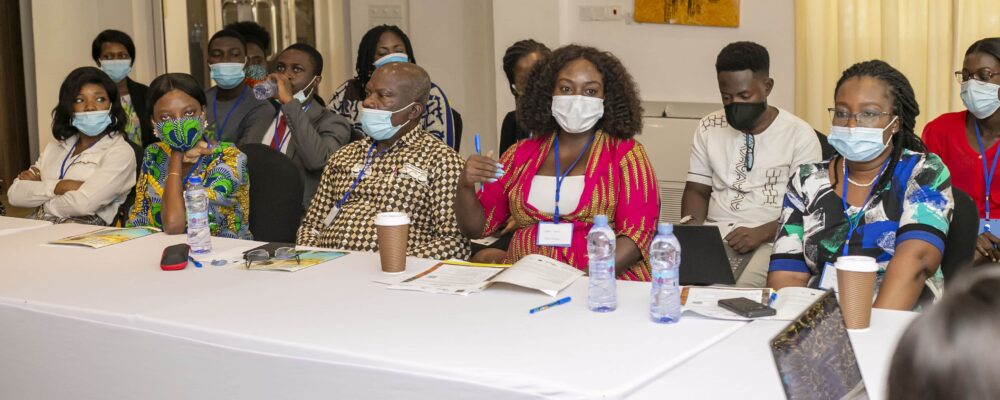 The 'Local Governance Practitioners' Forum', led by the Institute of Local Government Studies (ILGS), has continued facilitating dialogues with diverse policy actors to share research evidence and practice on local governance transformation in Ghana. Below are two videos developed from the dialogues held by this APD.
Stakeholders reflect on Ghana's 2019 aborted elections and lessons for forging ahead
The referendum was to enhance greater citizen participation in local governance, which is expected to increase the likelihood of local governments addressing priority needs. Measures to ensure a successful referendum in future are: broad consultations and consensus among key actors, adequate voter education, coordination of actors spearheading the referendum, building the capacity of civic educators and addressing low voter turnout.
Documentary of Ghana's local governance and development processes
The documentary highlights the local governance system challenges, including limited engagement between residents and their local governments, inadequate provision of services by district assemblies, disconnect between local government priorities and problems that residents experience, inadequate resources and delay in disbursement of funds and local government chief executives who are more accountable to the national government than local government residents.
The documentary proposes strategies to transform local governments to become developmental agencies. This is by amending the constitution to allow for direct election of metropolitan, municipal and district chief executives, promoting wage employment creation by prioritising direct support to small and medium enterprises and investing in One district One Factory policy programmes, devising innovative ways to generate revenues, promoting municipal-citizen partnership and promulgation of the municipal finance bill.
For more information about this African Policy Dialogue, including factsheets, policy briefs and upcoming events, click
here
.