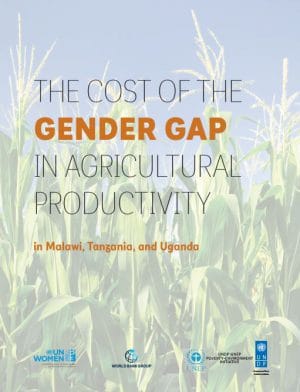 Policy highlights:
Agricultural productivity in African countries is 4% to 25% lower for women than for men, depending on the crop and the country.
The value of the loss in agricultural production due to the relatively low agricultural productivity of women is estimated at $67 million in Uganda, $100 million in Malawi and $105 million in Tanzania.
The key constraint for female farmers in Malawi and Tanzania was found to be lack of access to hired labour. This can be countered by providing access to labour saving technologies and giving female farmers vouchers to pay for hired labour. However, tackling this constraint also requires addressing cultural structures.
Other policy priorities are enabling women to grow cash crops and providing access to non-labour inputs, such as fertilizer and agrochemicals.