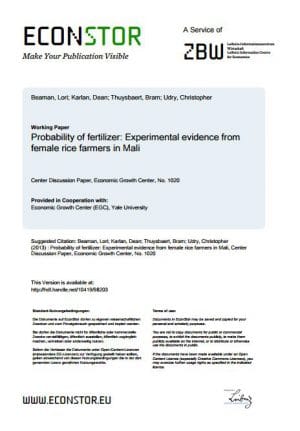 Policy highlights:
Experimental research on female rice farmers in Mali shows that women who receive free fertilizer also make more use of other inputs, such as herbicides and labour.
Although output increased by 31%, the use of these modern techniques does not result in a statistically significant increase in profits, because the money spent on hired labour and other inputs increased as well.
As farmers find it difficult to measure the impact of fertilizer usage, they will tend to use little fertilizer in the long run, especially when they face credit constraints.