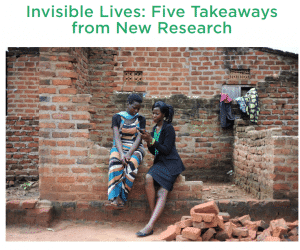 Policy highlights:
Many youths (aged 18–24) in Africa make use of 'mixed livelihoods', combining different types of formal, informal, social and reproductive activities to make a living. Understanding the daily lives of youth is key to developing sustainable, realistic, timely and effective interventions to improve their livelihoods.
Contact with youth in Ghana and Uganda over a year-long period produced five valuable lessons for policymakers: 1) Young people have diverse livelihoods. All participants in the project used a mix of informal sector employment, self-employment, and agriculture-related activities to earn a living. 2) Agricultural production is central to rural young people's livelihoods, but agricultural incomes are meagre. Diversification of income sources and crops is necessary to be successful. 3) Both formal and informal wage employment is rare and sporadic, especially in rural areas. The informal sector provides more opportunities, but these are limited and consist of casual labour and employment in small businesses. 4) In order for youth to be able to respond quickly to other income-generating opportunities, enterprises are usually not capital-intensive and primarily focus on immediate opportunities. 5) Mixed livelihoods allow youth to mitigate risks and maximize economic opportunities in vulnerable areas. They are, therefore, a logical and the most economically-viable choice for youth in these regions.
Community-level support networks are crucial in terms of social capital, as they increase access to employment, skills, business guidance and financial services. Those without them face additional challenges when building economic pathways. The development community, policymakers, and other stakeholders need to provide youth with the right opportunities to spark economic growth, expand options for the most vulnerable and marginalized, and deploy solutions for scalable interventions with tangible impacts, taking into account their day-to-day realities.