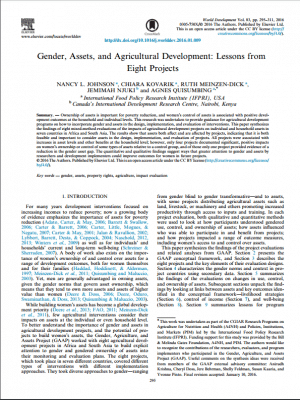 Policy highlights:
An analysis of eight agricultural development projects shows that all projects were associated with an increase in assets.
When studying the gender dynamics of asset control, it was found that only half of the projects contributed to an increase in asset control by women. More strikingly, only one project reduced the gender gap in access to assets.
In many cases, beneficiaries reported that women and men jointly owned assets. However, the man almost always had the final say on how assets should be managed.
This suggests a policy of explicitly targeting the ability of women to exert control over the use of assets, for example by influencing the norms governing the acceptability of women controlling assets.