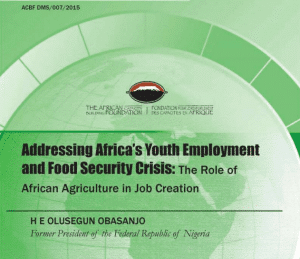 Policy highlights:
Despite the abundance of agricultural resources, food insecurity and un(der)employment remain serious problems in Sub-Saharan Africa.
There are a number of obstacles that make it particularly difficult for youth to get involved in agriculture. These include, among others: 1) traditional land tenure systems; 2) lack of financing opportunities; 3) insufficient infrastructure; and 4) a negative image of the agricultural sector as an option of last resort.
To promote youth involvement in agribusiness and at the same time curb food insecurity, policymakers are advised to: 1) modernize the land tenure system; 2) arrange accessible finance opportunities and reasonable interest rates; 3) actively engage youth in the practice of agriculture by apprenticeships, mentoring and learning-on-the-job programmes; 4) make sure agricultural policy is clear, consistent and does not change with every new government; and 5) provide a stage for young successful farmers so that they can become role models for other youth.