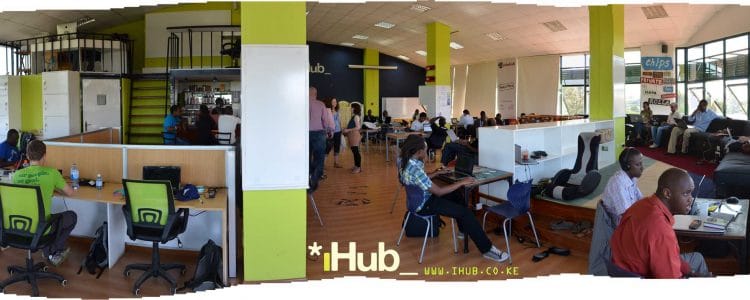 The research project, IT Sector in Kenya, began its first qualitative study with field work on 1 March 2015. Since then, interviews have been conducted with 30 tech start-up entrepreneurs at the iHub. Data collection for this study is now complete and the process of analysing the data is expected to be concluded by the end of September 2015. The project has also begun setting up additional studies.
The research project is partnering with Nairobits, an ICT training organization targeting youth from informal low-income settlements in Nairobi, to conduct a second qualitative study. This study will focus on past students who graduated from the entrepreneurship courses and have moved on to start their own business. This second study will provide a comparison case for iHub. Field work will commence at the end of July 2015 for a period of 3 months.
The project has also begun discussing the large-scale survey that will be conducted in collaboration with iHub, Nairobits and a few other partner organizations. A concept note has been developed, outlining the main goals of the survey. This concept note will serve as the basis for discussing and further refining the survey design. The design is expected to be finalized by the end of October and a pilot survey conducted in November 2015.