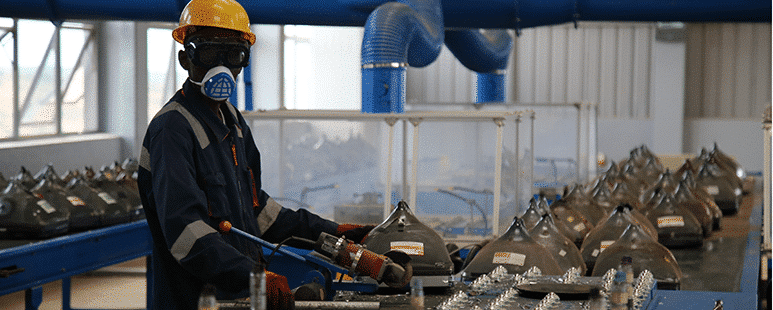 We are happy to announce the continuation of our research partnership with the Challenge Fund for Youth Employment (CFYE), focusing on decent youth employment in the context of the Green Economy transition in Africa. Building on the insights from last year's research report, this project will further explore the potential for green jobs creation by looking at the waste recycling sector in Africa, continuing our research into Green Jobs as a possible solution for Africa's increasing youth population.
The Research Project
"Green jobs and the future of work" is a long-term partnership project between INCLUDE and CFYE to inform better policies and programming for a just and sustainable transition towards a Green Economy in Africa. To achieve this, the strategic partnership aims to strengthen the evidence base around creating decent employment opportunities for youth in Africa.
The new phase of our partnership will analyse how a circular approach to Africa's waste management sector could simultaneously address Africa's employment and climate change challenges.
We will examine two case studies of CFYE's implementing partners in Kenya, Mr. Green Africa and TakaTaka Solutions, that have put forward innovative solutions to boost decent youth employment. The case studies will build the foundation to understand the challenges and barriers in the waste recycling value chain and to identify pathways for green job creation. To ensure that the latest evidence as well as the youth's perspectives are taken into account, the research will include an evidence review of existing literature and a youth-centered study of employees and informal workers in Kenya's plastic waste recycling sector.
We will publish more information on this project soon, stay tuned!