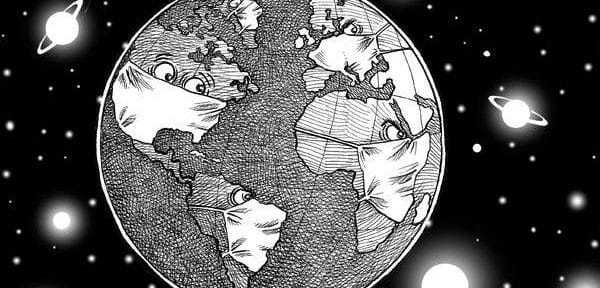 COVID-19 has taken multiple narratives across the African continent. Coronavirus cases continue to rise exponentially in some countries, while others have seemingly avoided a huge outbreak. Some leaders chose to enact strict and sudden lockdowns with equally rapid reopening; others went for partial restrictions with more cautious easing. Even similar interventions have been shown to work in certain contexts but not others, with the impacts of restrictive and protective policies varying between countries and population groups. Enough time has passed to identify exemplary performers and those who are struggling, though longer term outcomes are still unknown and to some degree malleable.
In addition to looking at pre-existing risk factors, researchers are increasingly exploring governance factors to explain the discrepancies in COVID-related policy choices and health and socioeconomic outcomes. Governments have been given a (temporarily) expanded role in order to abate public health disasters, protect the vulnerable and stabilise economies. It is important to consider how variations in the existing quality of governance (including the capacity and perceptions of states, as captured by the World Governance Indicators) have impacted the effectiveness of African responses and, in turn, how current interventions will affect state governance going forward.
The
Mo Ibrahim Foundation
defines governance as "the provision of political, social and economic public goods and services that every citizen has the right to expect from their state and the state has the responsibility to deliver them to their citizens". Governance therefore encompasses authority, decision-making, participation and accountability with regard to how interventions are selected, managed and enforced.
The debates around governance and COVID-19 include whether national or decentralised responses are most appropriate in low- and middle-income countries; the particular vulnerability of resource rich economies; the abuse of citizen trust by governments; and corruption and resource misuse. Another important discussion surrounds the balance of power and responsibility between different actors, with strong cooperation occurring between CSOs, the private sector and communities on the one hand, and these actors (who often fill gaps in governance) being significantly inhibited in terms of space and capacity on the other. This article summarises some of these debates and includes evidence on the potential impact of COVID-19 on governance in Africa.
Democracy
Several reports suggest that the implementation of COVID-19 measures has not been based on democratic principles. In South Africa, for example, The state cannot save us report shows how the implementation of health and economic interventions did not consider citizens as partners, right bearers and social actors. Another report claims that COVID-19 is being used to diminish democracy and governance in Africa by enabling leaders to claim power without following stipulated democratic institutions, a situation that otherwise occurs during wartime. Lack of adherence to the rule of law has also been reiterated in the report 'How COVID-19 is putting the rule of law to the test across Africa'.
Corruption and authority

Another theme is misuse and misappropriation of resources, including those mobilised for the COVID-19 fight.  For example, in Uganda, government officials were arrested over claims of inflating COVID-19 relief food prices. In South Africa, The state cannot save us report shows that agricultural support measures tended to exclude smallholders and subsistence farmers, and that crucial food interventions have been suspended or suffered due to corruption.
Enforcement of some COVID-19 measures by police and the military has been characterised by human rights violations. The COVID-19 pandemic- a nursery for violation of constitutionally guaranteed rights report documents police and military personnel violations of constitutional rights and freedoms of citizens through torture, deprivation of dignity, inflicting bodily harm and injuries and extrajudicial killings in some Nigerian states. In Kenya, 'Human rights implications of the COVID-19 pandemic in Kenya' highlights neglect of human rights principles and delayed economic and social rights enjoyment.
Civic unrest
The effects COVID-19 and its containment measures provide conducive conditions for civic unrest and conflict. The governance implications of epidemic disease in Africa report suggests that social unrest could result from COVID-19's effect on food security, unemployment and reduced household incomes. Further, a call for coordinated governance, improved health structures and better data argues that COVID-19 is likely increase fragility which could fuel unrest and conflicts. UNECA's impact of COVID-19 in Africa report claims that the economic and social impacts can reduce the ability to police criminal groups which could worsen vulnerability, and fuel unrest and conflicts. Relatedly, governance implications of epidemic disease in Africa reports shows that COVID-19 can adversely affect state capacity to provide public services, lead to distress and social crisis and ignite social unrest.
On the other hand, COVID-19 has enhanced multi-actor cooperation to address the pandemic. UNECA's impact of COVID-19 in Africa reports that African civil society actors, government agencies and the private sector have worked together to address COVID-19 and its effects. The same report also reiterates that the pandemic is likely to boost Africa's health facilities and provision, testing capacities, and strength political dialogue among stakeholders. Relatedly, from the reaffirming state-people governance relationships in a pandemic report, COVID-19 has rejuvenated the state's role in provision of public goods through testing and hospitalization for COVID-19 positive cases, distribution of food stuffs and essential commodities to poor and vulnerable people in Rwanda and Uganda, continued supply of water and electricity in Ghana.
Further Resources
The
GSDRC
publishes a weekly list of resources on COVID-19, governance and corruption aimed at informing and supporting development cooperation during crises. These resources cover a broad range of topics such as gender inequality, migration and refugees, perceptions of government and leadership. Find all publications
here
. INCLUDE also welcomes external contributions to the debate regarding knowlege sources and experiences in this area of development
.