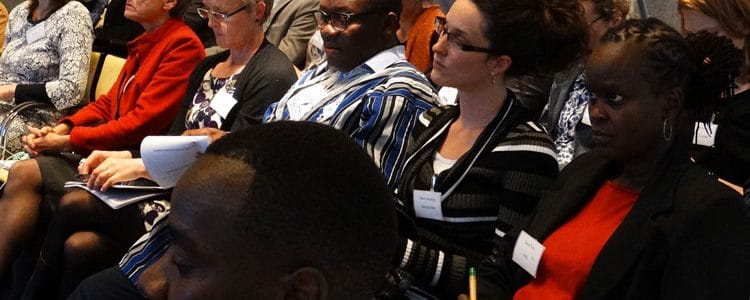 INCLUDE and the Netherlands Ministry of Foreign Affairs will jointly organize a conference on 'Boosting youth employment in Africa: what works and why?' on 30 May.
Creating productive and sustainable jobs for African youth on a large scale is a priority issue in international dialogues. This conference wants to provide a platform to Dutch, European and African policymakers and other stakeholders to exchange knowledge and the latest research evidence to formulate solutions with impact. Young African entrepreneurs from e.g. agribusiness and the tech sector as well as (political) youth leaders will be present to share their successes and challenges.
Key questions to be addressed
What are the general characteristics of youth unemployment in Africa?
How do employment opportunities for youth vary among African countries based on pc income, education and skills and structure of the economy?
What are the short and long term priorities, also when it comes to reaching large numbers of youth?
What different roles do stakeholders have in varying contexts?
How to proceed from diagnosis to country- and context-specific priorities and strategies?
How to engage organized youth in the whole process from diagnosis to policy design and implementation?
Participants
Speakers are Ms Lilianne Ploumen, Netherlands Minister for Foreign Trade and Development Cooperation; Ms Ginette Nzau Muteta, Coordinator Jobs for Youth at the African Development Bank; Dr Louise Fox, Chief Economist at the United States Agency for International Development (USAID); Hon. Johnson Sakaja, Member of Parliament in Kenya, and Susana Puerto Gonzales, Coordinator Global Initiative on Decent Jobs for Youth at the ILO.
Panel sessions will feature young African entrepreneurs, experts from the African Union, FAO, MasterCard Foundation, academics from (African) knowledge institutes, and representatives from policy, the private sector and NGOs.
African policymakers and experts will present country-level strategies to boost youth employment (Rwanda, Kenya, Senegal, Benin, Uganda, Niger, Nigeria).
Participation in the conference is on invitation only.
Online debate
INCLUDE facilitates an online debate in preparation for the conference through its 'Question of the Week'. The input gathered will be used for a synthesis paper with the newest knowledge on youth employment in Africa, to become available before the conference. Keep an eye on the INCLUDE website, Twitter, Facebook or the 'What's New' newsletter to stay up to date. Or join the discussion on recently launched questions: