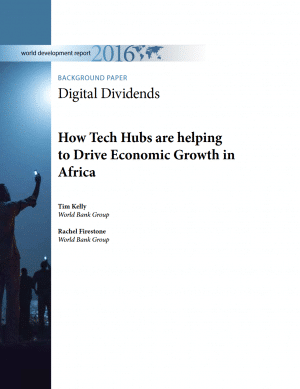 Policy highlights:
The number of tech hubs in Africa has grown rapidly. Tech hubs stimulate technologies that promote inclusion, efficiency and innovation, and generate employment possibilities. The market demand for these hubs is high.
However, tech hubs face challenges in their execution and their failure rate is high. Few are truly successful.
Four types of tech hubs are identified: academic institution-led, civil society-led, government-led and hybrid-led. Analysis of 117 tech hubs in Africa shows that the vast majority (79) are led by civil society. These hubs could benefit from entering the academic sphere, as this allows them to acquire a stable but innovative client base.
Success factors for the non-technical part of tech hubs involve issues like choosing the right location, developing an appropriate governance structure, and being lucky enough to have inspirational leadership.