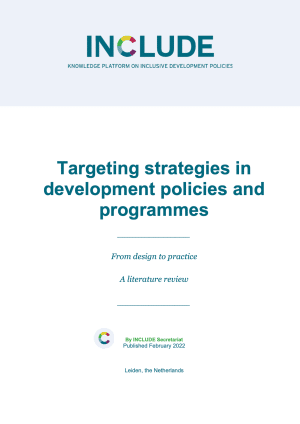 The aim of this report is to unpack targeting in terms of processes of inclusion and exclusion, as well as to identify and elaborate on these processes outside of targeting systems.
The use of 'targeting' as a term is contested but is generally used to signify various activities that organizations and institutions engage in related to formulating, identifying, selecting, and reaching populations that are intended to be included in policies or programmes.
This report is guided by the following overarching research question: How do political and human factors influence targeting systems and methods, from design to implementation? This question is addressed from four different angles using four different sub-questions.