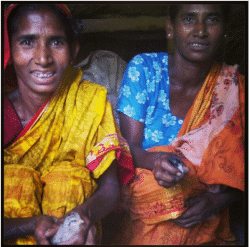 Policy highlights:
The World Bank estimates that disabled people make up 15–20% of the world's poor. These people are often excluded from development initiatives, which can largely be attributed to inadequate policy.
Research into a Bangladeshi food security project that included disabled people found that: 1) disabled beneficiaries can partake in all income generating activities, with the same results as achieved for beneficiaries without disabilities; 2) the inclusion of people with disabilities is not very costly, but budget funds should nonetheless be reserved specifically for this target group; and 3) the training of staff is the most crucial part of the inclusion process, because the major barrier preventing disabled people from participating in projects is the attitude of development practitioners.
Projects should, therefore: 1) take into account accessibility for disabled people from the start; 2) ensure that people with disabilities have access to specific services, such as medical care or assistive devices; and 3) incorporate disability inclusion indicators in the monitoring and evaluation framework.