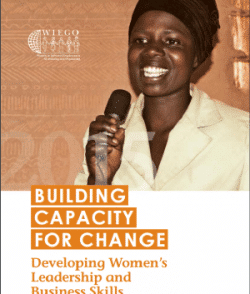 Policy highlights:
In most developing countries women's work remains undervalued and underpaid. In addition, women themselves are often unaware of their rights and lack knowledge of market opportunities.
The project 'Developing Leadership and Business Skills for Informal Women Workers in Fair Trade', which is being implemented in Kenya, Ghana and Uganda, aimed to empower women and improve their employment. The project's outcomes were generally positive: women's organizations were strengthened, their income and control over productive assets was improved, and they gained a voice in policy arenas.
Based on this experience, policymakers are advised to: 1) provide women with leadership and business skills training; 2) develop policies to ensure women benefit equally from fair trade relationships and are able to participate in fair trade organizations as formal members and leaders; 3) organize fair trade producers and workers for advocacy and marketing purposes.