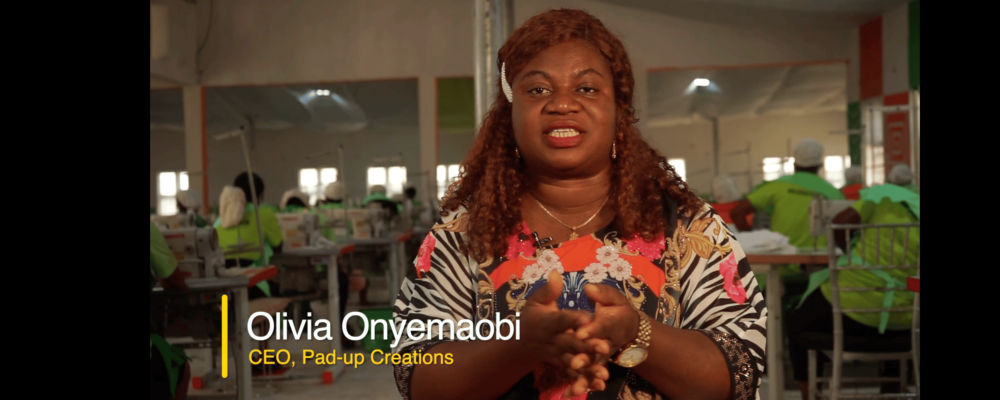 The African transition to a green economy has the potential to create a plurality of green job opportunities for African youth. But what are green jobs and how can they be a solution to youth unemployment and climate change in Africa?
In this video, we present the story of Olivia Onyemaobi, Nigerian entrepreneur and founder of Pad-Up Creations, a social enterprise producing affordable and eco-friendly sanitary pads in partnership with CFYE.
You can learn more about green jobs and the future of work in Africa here.
This collaborative research project is an initiative of INCLUDE and Palladium in the context of the Challenge Fund for Youth Employment.