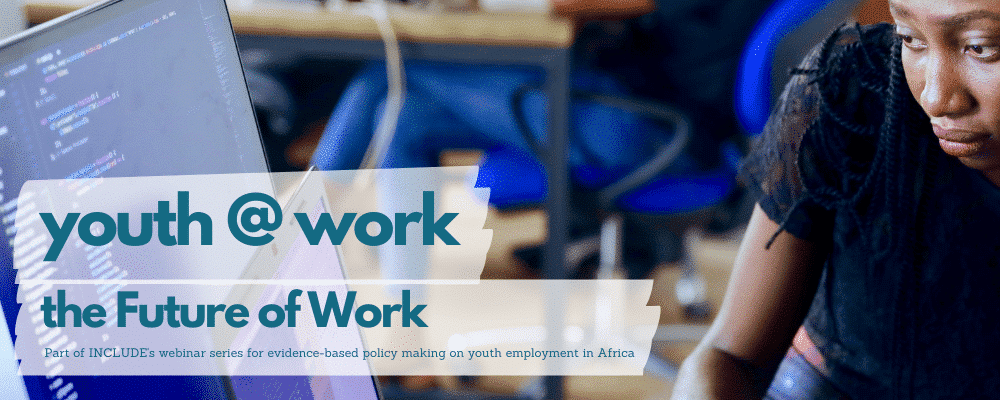 How can the Fourth Industrial Revolution in the private sector – or the current wave in tech innovation and digitalization – support youth employment in Africa?
In the closing session of our webinar series on youth employment in Africa, the authors of this research paper will present their work and findings. They will be joined in conversation by representatives of the International Labour Organization, the International Development Research Centre, the Dutch Ministry of Foreign Affairs, and a youth representative from Nigeria. 
The closing remarks will be delivered by Tijmen Rooseboom from Youth at Heart. 
Speakers:
Louise Fox -Brookings Institution / ESP author | presentation

Landry Signé – Independent consultant / ESP author | presentation

Mirjam Horstmeier – MFA | policy discussant

Shane Niall O'higgins – ILO | presentation

Hannah Dawson – Southern Centre for Inequality Studies at Wits University | presentation

Kehinde Ayanleye – Stutern Nigeria | youth discussant

Tijmen Rooseboom – MFA / Youth at Heart | closing remarks

Chiamaka Nwachukwu – Youth Representative | Moderator
This webinar is the last in a series to promote evidence-based policy-making, experts' knowledge sharing and good practices on youth employment in Africa. Visit this page for more information.